Labour giving MPs free vote on Heathrow runway plan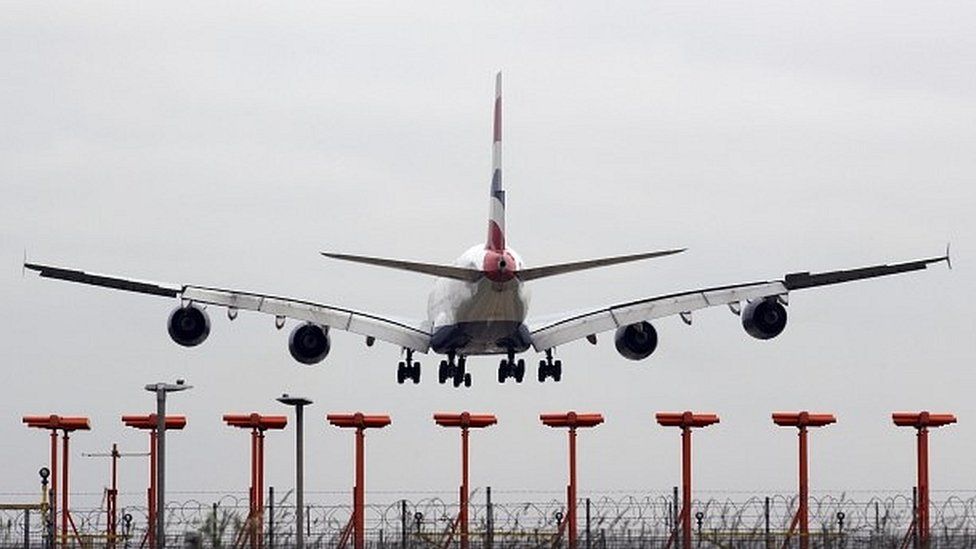 Labour will not ask its MPs to vote against Heathrow expansion even though its leadership is opposed to a new runway, a senior figure has confirmed.
The party is giving its MPs a free vote when the issue is decided on Monday, meaning shadow ministers will not be disciplined for supporting the move.
Its transport spokesman Andy McDonald said the runway did not meet Labour's economic and environmental tests.
But he said MPs had "strong" personal views and Labour had to be "pragmatic".
Scores of Labour MPs are expected to back the government when Parliament votes on whether to give the go ahead for detailed planning on a third runway at the UK's largest airport.
With the DUP and SNP also likely to back the plan, Theresa May is expected to comfortably win the vote despite as many as 30 Conservative MPs having reservations.
Tory MPs will be whipped to vote in favour of the new runway although Downing Street has suggested those whose constituencies will be directly affected by the project will have dispensation to vote against or abstain.
Critics of the project argue it does not offer value for money, as taxpayers will have to foot the bill for billions of pounds of road and rail improvements, and will do little to benefit other parts of England.
Foreign Secretary Boris Johnson, a long-term opponent of Heathrow expansion who has threatened to "lie down in front of the bulldozers", is likely to miss the vote because of an engagement in Luxembourg.
Defending Labour's decision to give its MPs a free vote, Mr McDonald urged other parties to follow suit, saying Heathrow expansion was a "decades-old issue" about which people had "very clear views".
"A lot of MPs have got very clear views about this, they have constituency concerns," he told BBC Radio 4's Today programme.
"I recognise the reality - I am pragmatist - that people have these strong views and I respect the views they hold."
Some MPs, he added, also believed their concerns would be addressed during the planning process, making them more likely to vote in favour.
But he said he was clear that the project, as it stands, did not meet Labour's criteria on increased capacity, reducing CO2 emissions, air and noise pollution and the economic benefits to the whole of the UK.
"Air quality is a huge issue," he said. "There are 50,000 people dying prematurely in our country every year because of our toxic air.
"We have climate change obligations... we know that this proposal currently will exceed our carbon emissions targets set out by the Civil Aviation Authority."
Leading trade unions are strongly in favour of the project, which it is estimated will create up to 60,000 jobs.
And former shadow Scottish secretary Ian Murray warned his party about turning what he said was an issue of national importance into a "political game".
"As a party that aspires to be in government, we cannot set tests for ourselves then ignore them when it becomes politically convenient," he wrote in Labour List.