All eyes now on Cabinet Brexit decision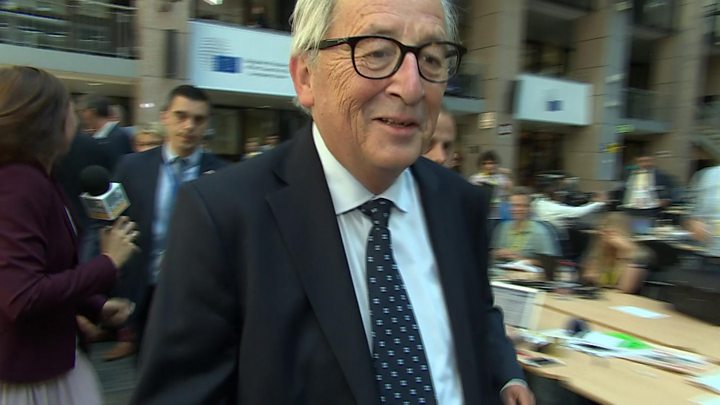 "The last call"... "we cannot wait any more"... "huge and serious" gaps.
European leaders can repeat the same message, louder and louder.
But this EU summit's instructions to Theresa May may as well have been shouted into an empty cupboard.
Because they know what she knows - that the past 24 hours of Brexit conversations are not nearly as important as the next seven days of discussions at home between Number 10 and the rest of the government.
And after more than two years, this time next week ministers should be nearing the conclusion of their country retreat at Chequers.
It's there that the prime minister hopes to find resolution in her team on a more detailed offer to the rest of the EU - easing, if not removing, all the contradictions in the Tories' positions.
Any pretence that the cabinet agrees is long gone.
The government's promised publication of their choices within days, which if comprehensive and detailed as promised, will mark a big step forward, and in theory allow progress towards a final deal.
But if the eventual Brexit white paper is flimsy - still a list of tentative options - patience in Brussels may finally run out.
Sources suggest that if there is no clarity from the UK next week, all that will be available to Britain is a simple free trade deal.
For many months, Theresa May has held the ring while inside her party brawls over Brexit have raged.
If she can't end the fight, by picking a winning side or forcing a persuasive compromise, the EU may call time.
In the next seven days the prime minister has hurdles she must clear to secure her future.