Is Westminster culture really changing?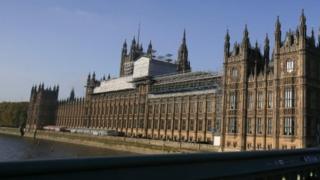 If you'd worked in and around Westminster for a long time, the existence of bad behaviour behind closed doors wasn't exactly a secret.
But the widespread nature of allegations of bullying and harassment was genuinely shocking when it emerged, as was the nature of some what we heard.
The scandal ended the cabinet careers of Damian Green and Michael Fallon. MPs vowed never again.
Many months later, Parliament, led by Commons leader Andrea Leadsom, who has been pushing a cross-party effort to clean up the mess, is about to publish its proposals for change.
There are already worries that the changes simply don't go far enough as my colleagues at Newsnight, who have done so much to reveal what's being going on, have discovered.
Many months on I spoke to three of the young activists who were brave enough to go public with their allegations at the time. And they are frustrated. They have supported the process that Parliament has been pursuing but were deeply sceptical about whether anything would actually change.
Depressingly, they told me that since they went public, others have confided in them about bullying or harassment by other MPs, sometimes frontbenchers, but are still too scared to come forward.
James Greenhalgh, who alleged that he had been sexually assaulted while working as an intern, told me there were "forces trying to scupper the system".
He told me it felt like "when allegations emerged, the tide went out and exposed the nasty rock pools but the tide has come back in and no-one is acting because they can't see it".
Kate Maltby, whose allegations led to the resignation of Theresa May's number two, Damian Green said, "everyone is looking away, because it's like expenses, if you dig too closely, everyone thinks they could lose".
Ava Etemadzadeh, whose complaint against a Labour MP is still being investigated months on, said the proposals being put forward by Parliament were welcome, but too little too late.
You can hear the three of them reflecting together on what's happened since on the Today programme.
And from Andrea Leadsom who, despite some resistance in Parliament, is determined to push the proposals forward and win the vote next Thursday.
That's when we'll know if Parliament is genuinely determined at least to begin a clean up when MPs vote to approve, or reject, those cross-party proposals. Whether the testimonies of those who risked their own reputations will be forgotten, or provide the script for change.