Chief rabbi: Labour should toughen up anti-Semitism code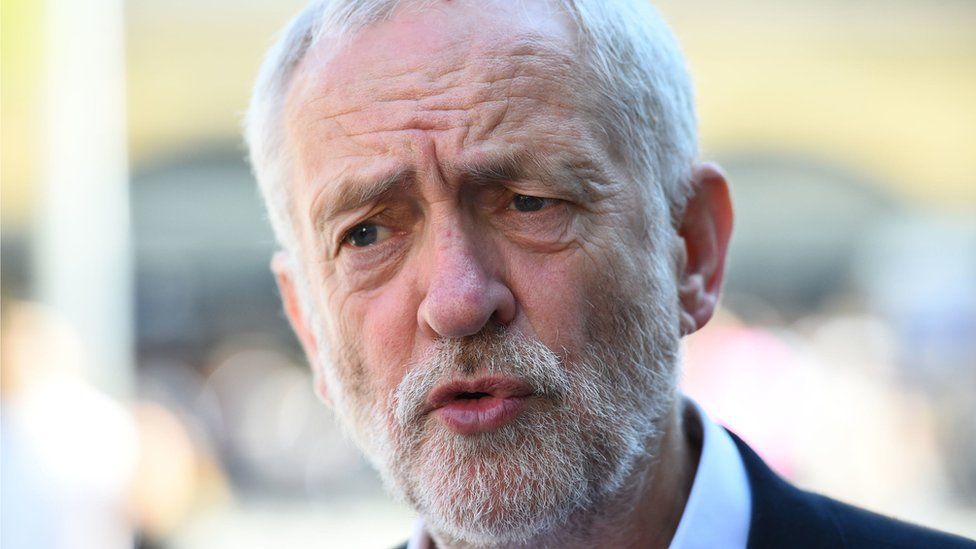 The chief rabbi has said Labour will be "on the wrong side" of the fight against racism unless it toughens up its anti-Semitism code of conduct.
Ephraim Mirvis said Labour's anti-Semitism definition sent "an unprecedented message of contempt to the Jewish community".
Labour has defended its new code as the most "comprehensive" of any party.
However, Labour MPs have overwhelmingly backed calls to broaden their party's definition of anti-Semitism.
The MPs backed a motion to adopt in full the International Holocaust Remembrance Alliance's (IHRA) working definition of anti-Semitism.
Labour's code, which was approved by a sub-committee of its National Executive Committee (NEC) earlier this month, was drawn up following the 2016 Chakrabarti inquiry into anti-Semitism.
The NEC rubber-stamped the new code when it met on Tuesday, but a Labour spokesperson added: "In recognition of the serious concerns expressed, agreed to re-open the development of the code, in consultation with Jewish community organisations and groups, in order to better reflect their views."
The code does endorse the IHRA's working definition of anti-Semitism and includes behaviours it lists as likely to be regarded as anti-Semitic - but critics point out that it leaves out four examples from that definition:
Accusing Jewish people of being more loyal to Israel than their home country
Claiming that Israel's existence as a state is a racist endeavour
Requiring higher standards of behaviour from Israel than other nations
Comparing contemporary Israeli policies to those of the Nazis
Chief rabbi Ephraim Mirvis attacked the omission of these examples and said it was "astonishing that the Labour Party presumes it is more qualified" to define anti-Semitism than the Jewish community.
"Adoption of Labour's new alternative to the internationally accepted IHRA definition will send an unprecedented message of contempt to the Jewish community," he added.
In a letter to members of Labour's ruling committee he said this was "a watershed moment" for the party and urged them to "make the right decision for Britain".
However, Labour insists the four examples are addressed in their guidelines.
"These are the most detailed and comprehensive guidelines on anti-Semitism adopted by any political party in this country," the party said.
"They adopt the IHRA definition and contextualise and add to the working examples to produce a practical code of conduct that a political party can apply in disciplinary cases."
The vote taken at the Parliamentary Labour Party meeting is not binding on the party.