New Labour anti-Semitism code faces criticism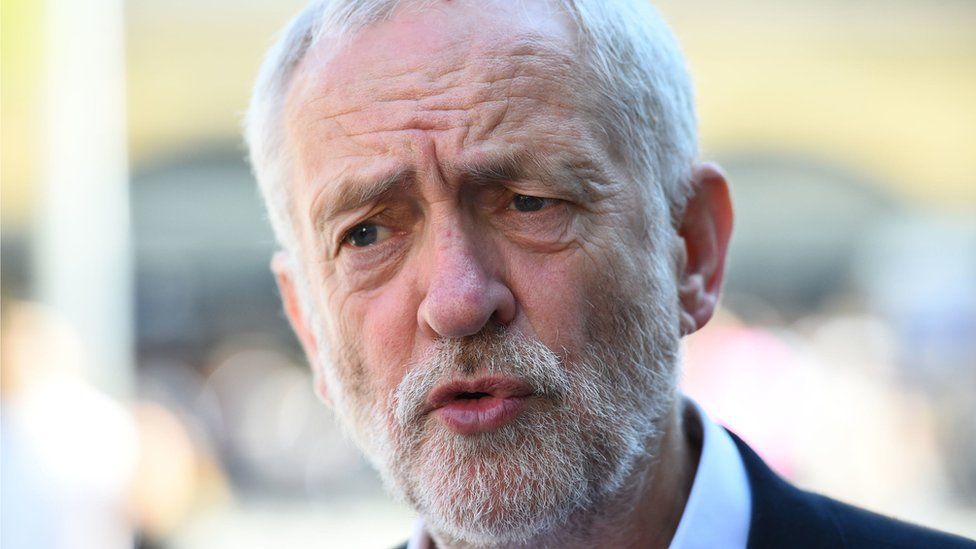 Labour's ruling National Executive has approved a new code of conduct on anti-Semitism, which has been criticised by Jewish leaders and some of its own MPs.
The document was drawn up after protests by Jewish groups against Labour's handling of the issue.
It states "anti-Semitism is racism. It is unacceptable in our party and in wider society".
But it does not fully repeat the International Holocaust Remembrance Alliance's definition of anti-Semitism.
On Monday evening, the Parliamentary Labour Party - MPs and peers - voted overwhelmingly for the full IHRA definition to be adopted.
Labour's code, which was approved by a sub-committee of its National Executive Committee (NEC) earlier this month, was drawn up following the 2016 Chakrabarti inquiry into anti-Semitism.
The NEC rubber-stamped the new code when it met on Tuesday.
But a Labour spokesperson added: "In recognition of the serious concerns expressed, the NEC agreed to re-open the development of the code, in consultation with Jewish community organisations and groups, in order to better reflect their views."
The code does endorse the IHRA's working definition of anti-Semitism and includes behaviours it lists as likely to be regarded as anti-Semitic - but critics point out that it leaves out four examples from that definition:
Accusing Jewish people of being more loyal to Israel than their home country
Claiming that Israel's existence as a state is a racist endeavour
Requiring higher standards of behaviour from Israel than other nations
Comparing contemporary Israeli policies to those of the Nazis
The chief rabbi said Labour would be "on the wrong side" of the fight against racism unless it toughened up its stance.
Labour MP Wes Streeting, co-chair of the All Party Parliamentary Group on British Jews, said the message the new code sends to Britain's Jewish community was "utterly contemptible".
"The damage it will inflict on our credibility as an anti-racist political party is the leadership's responsibility - and theirs alone," he added.
He said he would be "meeting urgently with our friends in the Jewish Labour Movement to discuss next steps, as this decision cannot go unchallenged".