Profile: Who is Frank Field?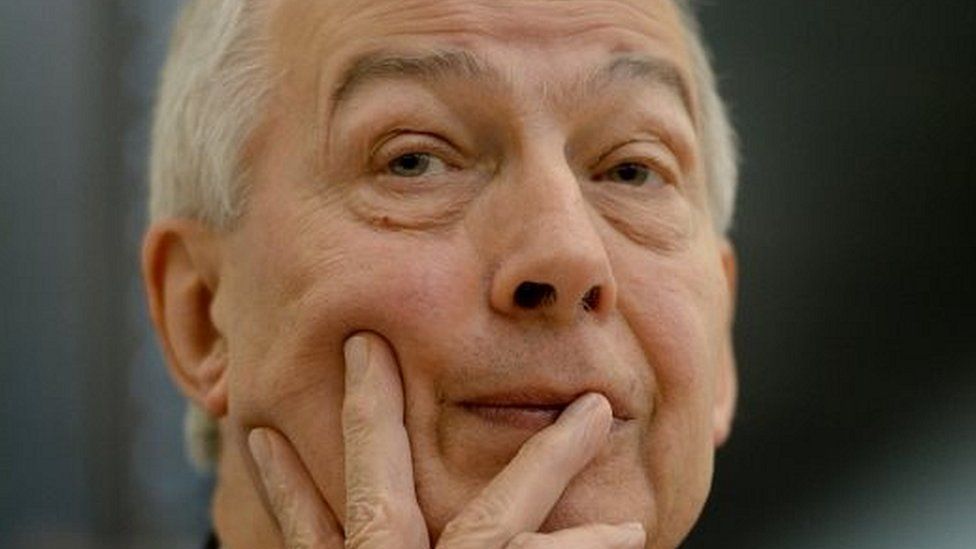 In a world of anonymous politicians who toe the party line, Frank Field has always stood out.
Often described as a maverick or a "free thinker", he has never been afraid to challenge his party's leadership, most recently over Brexit.
He campaigned to leave the EU and was one of a small band of Labour MPs to vote with the government when it was facing defeat over its Brexit legislation in July, to the frustration and anger of the party leadership and local activists in his Birkenhead constituency, where he has been the MP for 39 years.
At 76, he remains one of the most high profile, and hyperactive, backbench MPs, chairing the work and pensions committee - something that might be under threat now that he has resigned the Labour Whip - and the all-party group on hunger and food poverty.
Thinking of ways to eradicate poverty and improve the lives of the poor has been a lifelong passion for Mr Field, a man of deep Christian faith.
Before entering politics, he made a name for himself as a director of the Child Poverty Action Group.
Born in 1942 to Conservative-voting, working class parents, Mr Field attended a London grammar school and then Hull University, graduating with a degree in economics and politics.
He initially wanted to become a trade union official but became a teacher instead, throwing himself in to Labour politics as a councillor in Hounslow, at the age of 24.
He entered Parliament in 1979, the year Margaret Thatcher won power (Mr Field was one of the few Labour MPs to count the Iron Lady as a friend).
Seen as being on the right of the Labour Party, he was an early champion of Tony Blair's efforts to "modernise" the party - and he fought efforts to deselect him by the Militant tendency in the early 1980s.
Mr Blair was sufficiently impressed by his unorthodox approach to poverty reduction - with its emphasis on making work pay - to make him minister for welfare reform in his first government, in 1997, with a brief to "think the unthinkable".
He was sacked a year later after doing just that - although it was a spectacular falling out with his boss, social security secretary Harriet Harman, that sealed his fate.
Mr Field continued to campaign for the causes he cared about from the backbenches.
In 2006, he was the first senior Labour MP to go public with concerns about the impact on communities of mass immigration, following Mr Blair's decision not to impose controls on migration from Poland and seven other new EU members.
In 2010, Conservative Prime Minister David Cameron made Mr Field his poverty tsar - his report stressed that improving the life chances of children under five was the key to reducing inequality in later life.
He has been a fierce critic of Universal Credit, describing it as being as disastrous as the poll tax.
"Food banks in my constituency of Birkenhead alone will require an extra 15 tons of supplies just to cope with the increase in need resulting from people being left penniless by delays caused by the switch to Universal Credit," he said in an article for the Daily Mail last year.
He has also been a vocal critic of Jeremy Corbyn's leadership of the Labour Party - despite helping the veteran left winger get on to the ballot paper by nominating him.
Explaining his motivation for nominating Mr Corbyn in 2015 - at a time when the leadership hopeful was struggling to get enough MPs' backing to be able enter the contest - in a letter to The Times, he said he wanted to force the other Labour leadership contenders to confront the reality of the government's austerity measures.