Field's resignation must be catalyst for change - Blunkett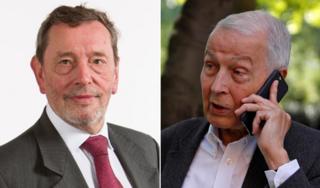 Former Home Secretary Lord Blunkett has said the resignation of veteran Labour MP Frank Field must be seen as a "catalyst for seismic change".
Writing in the Daily Telegraph, Lord Blunkett called for a rethink of the "so-called Corbyn project".
Mr Field quit the Labour group at Westminster over the party's handling of anti-Semitism allegations and what he called a "culture of nastiness".
His critics say he quit because he was facing deselection by local members.
Lord Blunkett said Mr Field's decision indicated a "deeper malaise" within the party.
He wrote: "The commitment to Labour as a 'broad church', which motivated some of those who nominated Jeremy [Corbyn], has been thrown back in their faces and demonstrated that the so-called 'new style of politics' is anything but."
He added that Labour must put its "own house in order as decisively and speedily as possible".
"Either Jeremy Corbyn can lead a party into gradual decline and irrelevance, or demonstrate that he can lead a party fit for government. The choice is his."
Meanwhile Ivor Caplin, a former defence minister who chairs Labour's Jewish affiliate, said he regretted Mr Field's departure and warned Labour would lose its chance to form the next government unless the anti-Semitism crisis was dealt with.
"It's been depressing for members of the Jewish community - but not just for us - for members of the public as well, because they want to see the Labour Party as an effective opposition to this shambolic Tory government, and particularly on Brexit, the NHS, schools," he told the Guardian.
He added that he had never considered leaving the party himself but the "constant aggressive nature of some people" in the party was wearing on activists and "that is not right".
'Saddest' moment
Mr Field, MP for Birkenhead for almost 40 years, resigned the Labour whip on Thursday, blaming a "culture of intolerance, nastiness and intimidation" in local Labour parties.
He told the BBC it was "sad" how the party had been taken over by the hard left since Mr Corbyn's election.
"The campaign that Jewish people feel against them by factions of the Labour Party is all part of the intolerance which we also see at a local level," he added.
Mr Field, a former minister for welfare reform, said he wanted to remain a party member and sit as an "independent Labour" MP.
But Labour said resigning the whip meant quitting the party.
Mr Field later told the Press Association he would legally challenge any move to remove him from the party, adding that the saga was "one of the saddest" in his long career.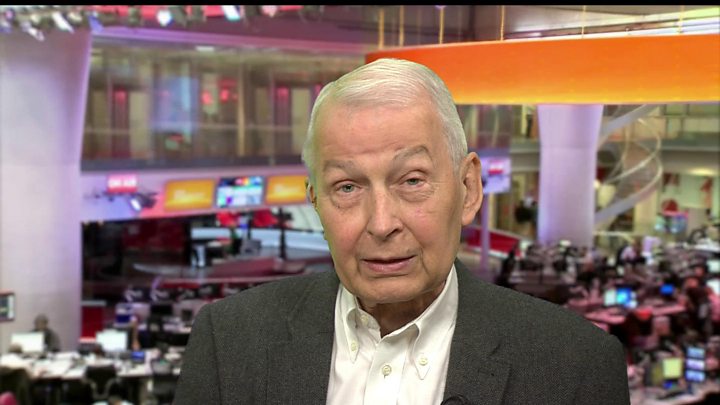 Mr Field, who retained his Merseyside seat at the 2017 general election with a majority of 25,514, said he was considering whether to stand down as an MP and trigger a by-election, in which he would stand against an official Labour candidate.
His critics say Mr Field quit because he was facing deselection by local members.
He recently lost a vote of confidence organised by members angry at his support for the government in Brexit votes.
A Labour source said: "Frank has been looking for an excuse to resign for some time."
The party's deputy leader Tom Watson described Mr Field's resignation as a "serious loss to the party" and a "major wake up call".
Earlier this month, Mr Corbyn apologised again for hurt caused to Jewish people by anti-Semitism in his party and admitted Labour had been too slow in dealing with disciplinary cases.