Make misogyny a hate crime, Stella Creasy urges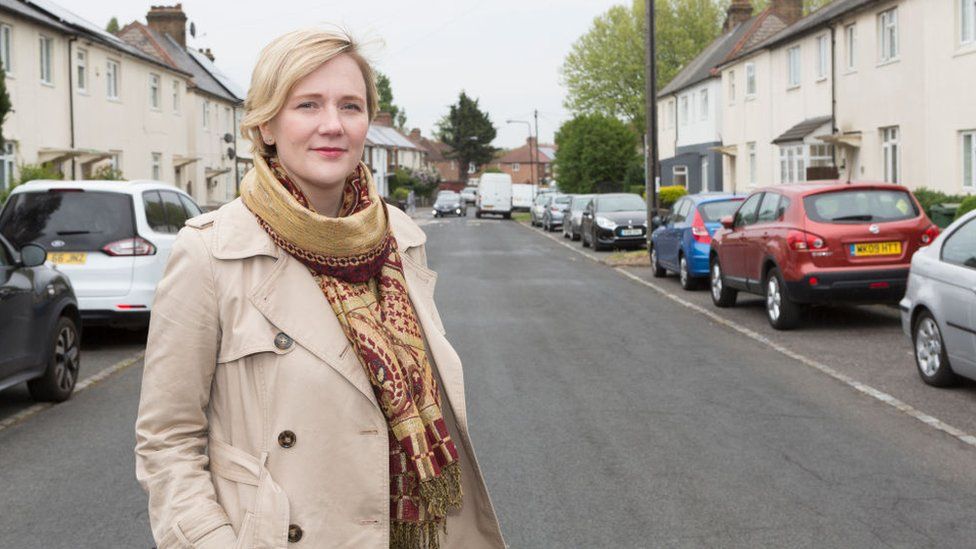 A Labour MP is trying to change the law so that misogynistic behaviour is treated as a hate crime.
Stella Creasy wants to amend new legislation that would ban taking unsolicited pictures under someone's clothing.
Her changes would mean someone convicted of the crime could get a tougher sentence if it was "motivated by misogyny".
MPs are currently debating the draft legislation.
The government legislation seeks to ban what is known as upskirting, because there is not currently a specific law against this in England and Wales.
It has been an offence in Scotland since 2010, when it was listed under the broadened definition of voyeurism.
Ms Creasy's amendment to the draft law has been backed by MPs including former Education Secretary Nicky Morgan.
Writing for the Metro, Ms Creasy called for an extension of a pilot project by Nottinghamshire Police, which has been recording misogynistic behaviour as either hate crime or hate incidents, depending on whether or not it is criminal.
"Crimes like upskirting don't happen in a vacuum," she said.
"They happen in a world where we don't see violence against women as a priority for action; where we tell young women to not walk around late at night as a way of staying safe, rather than those who hassle them that their behaviour is unacceptable."
Misogyny involves showing dislike, contempt or ingrained prejudice against women.
The amended law would allow a sentencing judge to take into account if the offender "demonstrated towards the victim of the offence hostility based on the victim having (or being presumed to have) a particular sex characteristic".
A Ministry of Justice spokesman said of Ms Creasy's amendment: "We already have robust legislation that can be used to protect women from a range of crimes.
"We are determined to see the upskirting bill passed as soon as possible, to better protect victims and bring offenders to justice."