Misogyny could become hate crime as legal review is announced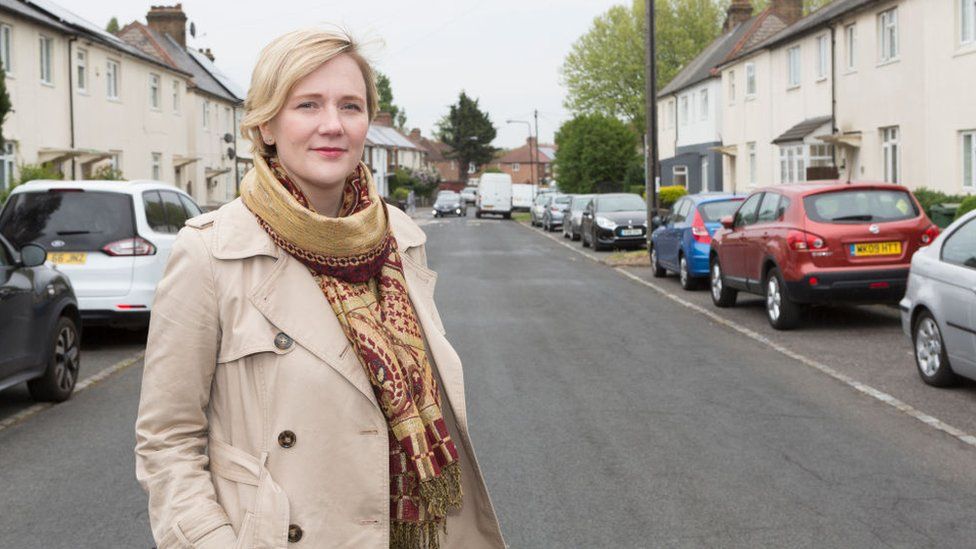 A review is to take place into whether misogynistic conduct should be treated as a hate crime, following Labour MP Stella Creasy's call to change the law.
The move was announced during a debate on proposed legislation to criminalise upskirting in England and Wales.
The Law Commission will review how sex and gender characteristics are treated within existing hate crime laws and whether new offences are needed.
Ms Creasy said it sent a message to "young women we are on their side".
On Wednesday, MPs approved the Voyeurism Bill, which would ban the taking of unsolicited pictures under someone's clothing, known as upskirting, in England and Wales.
Proposals to create a new criminal offence, which is already on the statute book in Scotland, will now be considered by the House of Lords.
Ms Creasy, the MP for Walthamstow, wanted to amend the draft law to allow judges to take into account whether people convicted of hate crimes against women should get a tougher sentence if it was "motivated" by misogyny or if misogyny was deemed to be an aggravating factor.
Misogyny involves showing dislike, contempt or ingrained prejudice against women.
Justice Minister Lucy Frazer said the Voyeurism Bill was not the right vehicle for seeking such a change in the law but said she sympathised with Ms Creasy's views.
She said ministers would fund a review into the "coverage and approach" of hate crime laws.
"We, as a government, are concerned our hate crime legislation is up to date and consistent.
"This review will include how protected characteristics, including sex and gender characteristics, should be considered by new or existing hate crime law."
Ms Creasy said the government's commitment to review existing laws and consider whether there was a need for new offences sent a hugely positive signal.
"For the first time we are now saying as a country that misogyny is not a part of life, it is something that shouldn't be tolerated, and it is something we are going to tackle," she said.
"We have just sent a message to every young woman in this country that we are on their side."
She has called for an extension of a pilot project by Nottinghamshire Police, which has for two years been recording misogynistic behaviour as either hate crime or hate incidents, depending on whether or not it is criminal.
What is misogyny hate crime?
Nottinghamshire Police, which has been recording misogyny as a hate crime since 2016, defines misogyny as "incidents against women that are motivated by the attitude of men towards women and includes behaviour targeted at women by men simply because they are women".
Examples include sexual assault, indecent exposure, groping, taking unwanted photographs on mobiles, upskirting, online abuse, being followed home, whistling, sexually explicit language, threatening/aggressive/intimidating behaviour, and unwanted sexual advances.
However, not all hate crimes are criminal offences according to the legal definition.