What's the Brexiteers' alternative plan?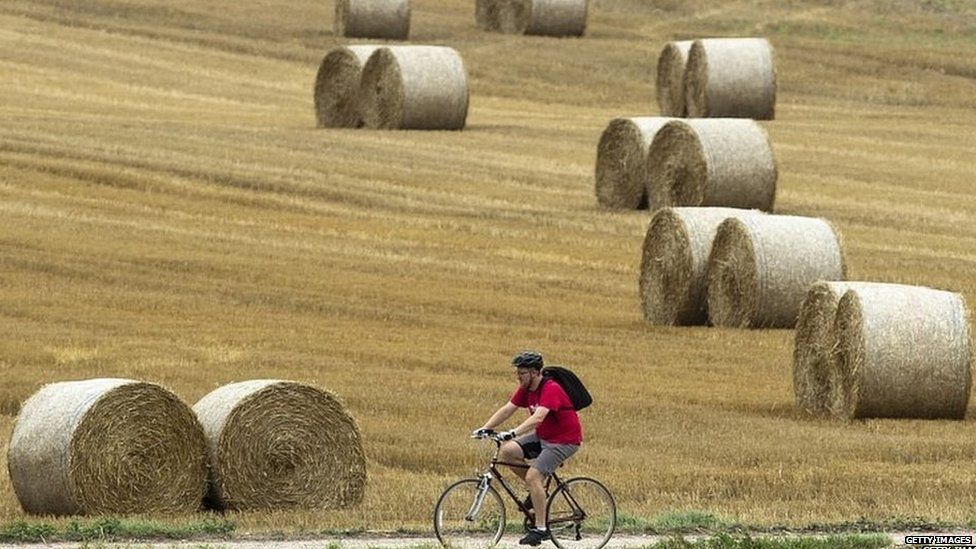 As Westminster is settling down to the next phase of its collective mild nervous breakdown, the pushback to Brexiteers' criticism of Theresa May's Chequers plan is that the naysayers don't have their own.
It's not that far off from saying 'come and have a go if you think you're hard enough'!
Or, in more polite terms, the kind that your parents might have advised, if you don't have anything nice to say, don't say anything at all.
Those in government are deeply frustrated that they get knocked about by criticism from Brexiteers (and not just Boris Johnson, honest) who are right now engaged in an overt plan to kill off the prime minister's plan, based on months of work, but are yet to front up with their own proposal.
In the coming days, the Brexiteers, organised behind the scenes by that powerful grouping, the ERG, which regular readers here will be very familiar with, have a plan to counter that accusation.
I hear from Sunday onwards we should expect several days of carefully planned announcements, almost like a government grid perhaps, where the Brexiteers, with their eyes ruthlessly on their short term prize of "chucking Chequers", will lay out an alternative.
A roll out of written papers will begin over the weekend, with a big event expected in Westminster on Monday which, if it comes off, would just by chance coincide with Boris Johnson's next newspaper column.
Plans, which are in this very febrile environment subject to a whole lot of change, are right now for a push on Sunday to make the argument for a free trade agreement, rather than Chequers.
On Monday, we should see an explanation of the Brexiteers' vision for money and migration, and then on Wednesday for solutions to be presented for the crucial Northern Irish border question and other issues like agriculture and fishing.
The idea is not, sources say crucially, to put pressure directly on Theresa May to trigger some kind of putsch.
But don't be in any doubt, it is a carefully worked-through plan designed to present alternatives to what the government has put on the table, calculated to force the prime minister to ditch the policy.
Of course, by publishing their own plans, the Brexiteers' will submit themselves to the same kind of scrutiny that the government itself has.
It is one thing, they are well aware, to be merely critics, quite another to commit to alternatives that it's likely Number 10 will waste little time in tearing down.
The emerging consensus among Brexiteers seems to be that it is better to present an alternative that will be open to criticism, than face the charge of having no worked out ideas of their own.
The idea, when ministers say to MPs 'well it's Chequers or nothing', is their solution can fill in that blank. And to try, notably, to make Theresa May perform a huge U-turn before the Tory conference and admit, whether privately, tacitly, or publicly, that the July settlement simply can't stand.
Those involved in designing the "chuck Chequers" plan are careful to point out that they would absolutely support the prime minister in shifting position. The condition being, if she does their bidding, they won't seek to damage her further.
The political truth is too that while many Brexiteers would be ruthless in trying to achieve their political goal, their aim right now, and this goes for Boris Johnson too, is that the target is changing the policy, not changing the Tory party's leader.
Yet for those in government right now, there is no question whatsoever of ditching the Chequers deal. Remember it's only the basis for a negotiation, and it took the government two years (yes two years) to come to that position. And insiders say for all the claims of Chequers being dead, in fact it will to a large extent be part of the eventual deal.
In other words, remember, remember, remember Chequers was always a document from which a negotiation would finally start, and inside government there is still a strong belief that elements of it will survive.
There's an acknowledgement inside government too that the next few weeks will be extremely testing. But right now, there is not even a sniff that they would be able, even if willing, to give one inch to the Brexiteers.
But they are organised, determined and willing to try to force her to move, and might have more in their armoury if the prime minister sticks to her ground.