What is Labour's Brexit plan?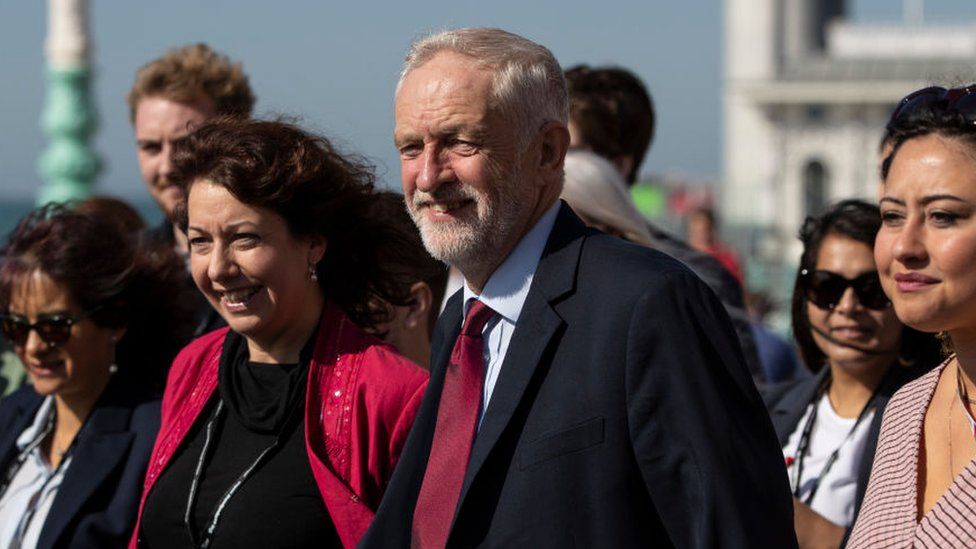 The Labour Party is going into the 2019 general election with a promise to "get Brexit sorted" in six months.
So, what exactly is its plan?
If it wins the election, Labour wants to renegotiate Prime Minister Boris Johnson's Brexit deal and put it to another public vote.
Rather than backing either Leave or Remain during the election campaign, the party will remain neutral until a later date.
Should a referendum under a Labour government be held, voters would be able to choose between a "credible Leave option" and Remain.
The party would organise the referendum within six months and decide which position to back at a special conference in the build up.
Experts at the Constitution Unit at University College London say it would take a minimum of 22 weeks to organise another referendum.
Labour's Brexit stance was adopted after Labour's delegates voted for it at the party conference in September.
Delegates rejected a motion which called on the party to back Remain outright in all circumstances.
It was voted down despite receiving support from senior figures - such as shadow Brexit secretary Keir Starmer and shadow foreign secretary Emily Thornberry.
Until July, Labour had resisted outright support for another referendum. Its deputy leader, Tom Watson, said "ambiguity" over the party's Brexit policy had cost it votes at the European elections in May.
What would a Labour Leave option look like?
Mr Corbyn says Labour will negotiate a Brexit deal which maintains a very close trading relationship with the EU. This would be achieved by staying in a customs union and keeping close alignment to the single market.
That would mean the UK would be able to continue trading with the EU without tariffs (taxes on imports) being applied.
However, being in a customs union would prevent the UK from striking its own trade deals with other countries on goods, such as the US.
Under the deal negotiated by Mr Johnson, the UK would leave both the single market and customs union. This would require checks to take place on some goods travelling between Great Britain and Northern Ireland.
Labour believes it would take no longer than three months the renegotiate the current Brexit deal.
Why is Labour divided over Brexit?
Just like the Conservative Party, Labour has had to deal with internal divisions over its Brexit policy.
Many Labour MPs who represent parts of the country where most people voted Leave have previously expressed unhappiness with the party's shift on supporting a referendum.
More than 25 Labour MPs wrote to Mr Corbyn in June, saying another public vote would be "toxic to our bedrock Labour voters" and urged the party leadership to back a Brexit deal.
On the other hand, shadow chancellor John McDonnell and shadow foreign secretary Emily Thornberry, are among those to say remaining would be the best thing for the UK - even if the other option is a Labour-negotiated Brexit deal.
Related Internet Links
The BBC is not responsible for the content of external sites.