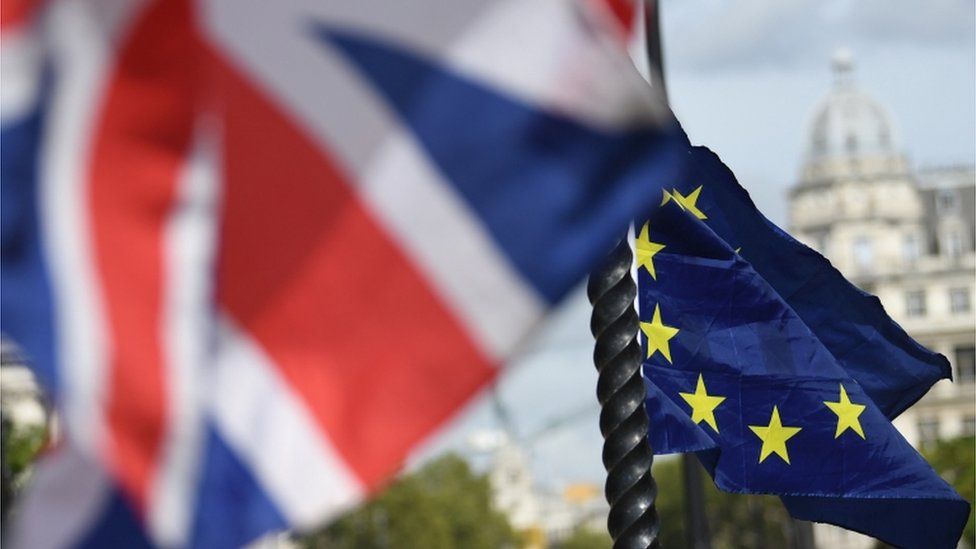 Dominic Raab didn't go to Brussels on Sunday sure of wrapping up every loose end of the Brexit process, tying a ribbon on it and carrying it home to give Theresa May the best ever present at work first thing Monday morning.
But officials who have been working away in Brussels all week, including until late on Saturday night, did feel the talks would benefit from a bit of political shoulder to shove them forward, and that decisive progress could have been possible.
All week, they have been grappling with one central issue - although there are others unresolved alongside, you guessed it, what to do about the Irish border.
The two sides can't agree over how, what is essentially an insurance policy, would apply to the whole of the UK, and its temporary nature.
And while there may have been a sense in Brussels that Mrs May was moving towards them, after she talked of doing a deal in the "national interest" during last week, if anything the politics at home have got more fraught.
Thursday's cabinet meeting ramped up concerns and gave Brexiteers another excuse to rattle their sabres.
The DUP continues its warnings that it'd sink the administration rather than see the deal it fears done. Several cabinet ministers are thinking about whether they can go on.
And, more to the point, different groups of Tory MPs with gripes about other policies are scenting opportunity as the government is so vulnerable.
Any move for the PM has become both harder, and more urgent.
Her party won't accept a proposal to keep the UK essentially in the customs union. Parliament is likely to block no deal. The EU won't accept her Chequers plan.
Even loyal ministers are deeply worried - "She is like a chess player who only has the king left - all she can do is move one square at a time until she is check-mated."
Talks among key officials in Brussels on Monday are cancelled for now.
There are no plans at the moment for the Brexit secretary to go back. There are only three days until the EU leaders' meeting where Mrs May has the chance to rescue herself and the talks too.
If, of course, the deal is done at the last minute, perhaps this will all be seen as the necessary theatrics.
With hindsight, Sunday's comings and goings might just become part of Brexit's messy history - but there is principle at stake here, as well as the practical challenge of getting an accord.
If no one's even talking, how can they expect to agree?