John Bercow: Labour MPs urged not to 'confuse' Brexit and Commons bullying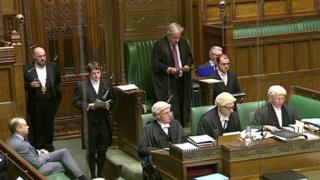 The Labour leadership has distanced itself from suggestions by some Labour MPs that Brexit is more important than dealing with bullying in the Commons.
Several top figures, including Emily Thornberry, have said John Bercow must stay on as Speaker to ensure MPs have a decisive say on the UK's EU exit.
This is despite a damning report into the failure of the Commons authorities to deal with harassment in Parliament.
Jeremy Corbyn's spokesman insisted the two issues should not be "confused".
Ms Thornberry had been expressing a "personal view", he added.
Mr Bercow, who has denied bullying allegations levelled against him, has told friends he intends to stand down next summer after ten years in the role, although his official spokeswoman has denied that he has set a firm date for his departure.
Some MPs have demanded he go now, saying he is the wrong person to lead an overhaul of working practices in response to a critical report published on Monday, which said verbal and physical abuse of Parliamentary staff had been "tolerated, concealed and covered up" for years.
Mr Bercow's impartiality over the issue of Brexit has also been called into question by his long-term critics on the Conservative benches.
'All hands on deck'
The Speaker could play a pivotal role in the aftermath of the "meaningful vote" that MPs have been promised on any deal negotiated by Theresa May with the EU.
Should MPs reject the deal, Mr Bercow could be asked to decide whether a motion on what the government does next is amendable, potentially opening the door for the Commons to ask for negotiations to be extended or another referendum.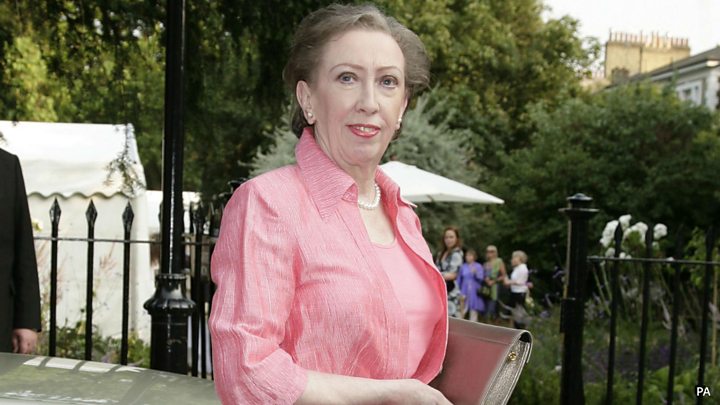 On Tuesday, Ms Thornberry suggested Parliament would not benefit from the appointment of a new Speaker, telling Sky News we "do need to have all hands on deck at the moment".
"I think this is absolutely not the time to be changing speaker," she added.
"We don't know, for example, with regard to Brexit, what is going to happen."
And former Labour foreign secretary Margaret Beckett went further, saying that while abuse clearly had to be stamped out, "the constitutional future of this country... trumps bad behaviour".
'No place'
Their comments been criticised by other MPs for seemingly belittling the importance of making Parliament a safe place to work in.
A spokesman for Jeremy Corbyn said: "Jeremy's view is that the issue of Brexit and the issue of bullying, harassment and abuse in Parliament, or any work place, are entirely separate, and shouldn't be confused in any way."
And shadow chancellor John McDonnell said Brexit was not more important than "looking after own people" and the Commons has to be "ruthless in pursuing abuse".
"One doesn't shade out the other," he told journalists in London.
Asked about the issue at Prime Minister's Questions, Theresa May said there was "no place for bullying, harassment or sexual harassment in any workplace and this includes this Parliament".
Mr Bercow, who chairs the House of Commons Commission, which runs the Parliamentary estate, has said he would support the creation of a new independent body, outside of Parliamentary control, to examine all cases of abuse, including historic allegations.
Conservative MPs who want Mr Bercow to go now have been warned not to politicise the issue of bullying and to listen to what victims want to happen.
The Reverend Rose Hudson-Wilkin, the chaplain to the Speaker, told the BBC on Tuesday what mattered was neither Brexit nor Mr Bercow's future but "people feeling that they have been treated badly at a place of work".