Oxford Conservatives Bullingdon Club ban overturned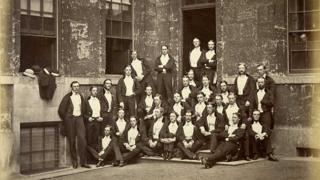 Oxford University's Conservative Association has overturned a ban on members of the Bullingdon Club.
The association last week put the dining club, notorious for its riotous drunken antics, on its list of proscribed organisations.
But a disciplinary meeting has found the ban to be unconstitutional, student newspaper Cherwell reports.
The male-only Bullingdon Club's past members include David Cameron, George Osborne and Boris Johnson.
Oxford University Conservative Association president Ben Etty said the club had "no place" in the modern Tory party.
Mr Etty told Cherwell: "The overturning of the Bullingdon ban on a constitutional technicality is very disappointing but it is only a minor setback.
"The ban will be re-proposed very soon and I'm confident this time that the much-needed change, supported by the vast majority of the membership, will be made permanent."