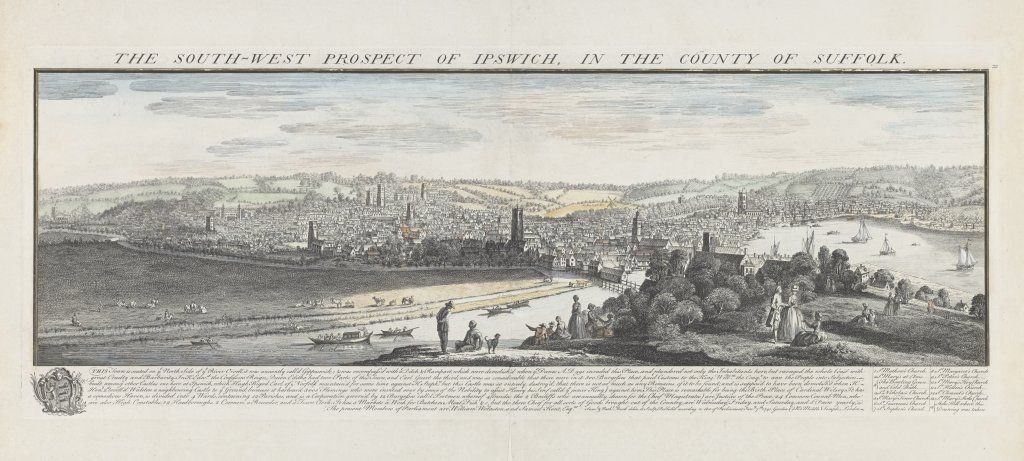 One perk of office is that ministers in the government get to choose art from the Government Art Collection's 14,000-item collection to furnish their offices.
Ministerial choices are often deeply personal, reflecting the particular interests of the officeholder. In one case, however, the decoration of an office raised pointed questions about gender and government.
Ministerial private offices are important locations in departments; a little team of officials serves the minister and makes sure they are on time, on topic and briefed. But lots of civil servants must often work in these offices in often trying and difficult circumstances. Even though they are known as "private" offices, they need to be places that are comfortable work environments for staff.
Daniel Poulter served as a junior health minister from 2012 to 2015 in the Department of Health. Newsnight has obtained documents via the Freedom of Information Act showing that there was a trip to the Government Art Collection in 2013 to choose his office art. It is unclear if Dr Poulter was present for that trip, but 20 candidate items were selected as a longlist.
On 12 December 2013, Dr Poulter's office was sent images of the pieces from which to pick six. Two were unavailable because they had already been selected for elsewhere.
Dr Poulter's office wrote on 30 December 2013, apologising for a delay: "The Minister was quite busy in the run-up to Christmas and so we did not get a chance for a final approval from him until the end of last week. The minister has selected the following to replace the six that are currently in the office".
This documentation, written by an official, is quite clear that these are Dr Poulter's choices.
A written answer by Dr Poulter lists five of the six pieces on his display in his office a month later.
But one of the pictures was decidedly non-traditional. The decision to hang a block print called "Bios" by Tadek Beutlich was rather more contentious.
The painting is described as an "abstract" piece in the Government Art Collection catalogue, with no further notes. The catalogue entry notes that the government bought it in 1972; one of several pieces by the artist bought in the late 1960s and early 1970s.
To staff, it was known as the "vagina painting".
When discussing Dr Poulter, who had practised in obstetrics and gynaecology, his choice of artwork was often raised spontaneously by people who had been in the office.
Women working in the Department of Health have said it was unsettling, but they elected not to complain about the art; that might bring them into conflict with a relatively powerful man within the department.
Dr Poulter's representatives said that a tabloid newspaper inquired about his picture choice, but also said that the story "was not pursued because it was so patently absurd". They added: "The artwork was selected for our client by his private office".
After Dr Poulter returned to the backbenches, Newsnight has learned, Ben Gummer, who inherited the office, asked for the picture to be removed immediately. The Government Art Collection catalogue states that "Bios" is back in storage.