Grievance payouts to MPs' staff uncovered
By Tom Barton
Political reporter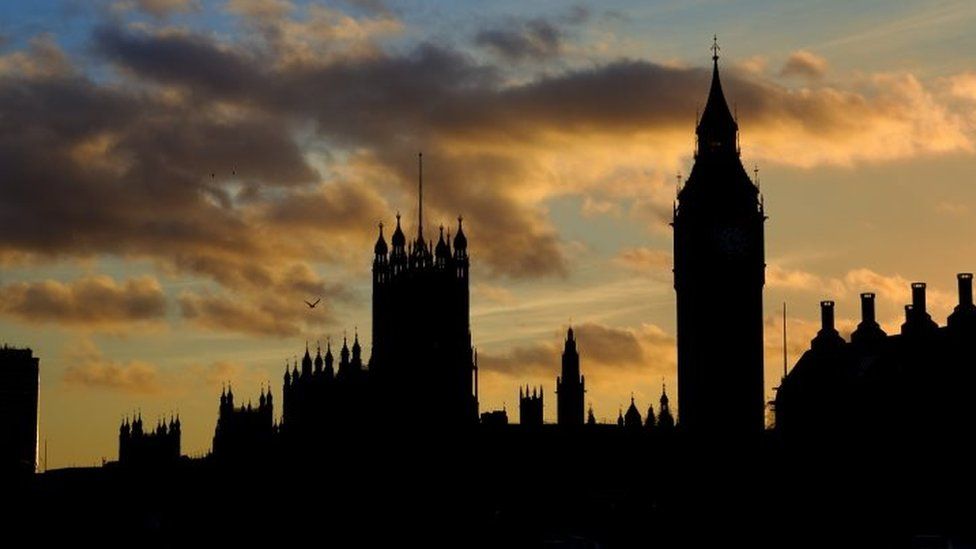 Details of employment grievance claims made against MPs have been revealed thanks to a BBC Freedom of Information Act request.
In one seven-month period, six claims were made against an insurance policy which covers MPs if they face claims of unfair dismissal, discrimination or other concerns.
The total value of the claims was up to £20,000, the Commons authorities said.
The payments were made between August 2016 and April 2017.
This is the only period for which the Commons holds figures.
Legal agreements, which potentially prevent the employee from speaking publicly about their employment, were signed with the MPs in at least some of the cases, the BBC understands.
The House of Commons holds an Employment Practices Liability Insurance (EPLI) policy, "designed to meet the specific requirements of MPs and Parliament", on behalf of all 650 MPs.
The Commons authorities refused to release the wording of the policy, but said it would relate to "allegations of unfair dismissal, discrimination etc. brought by their employees".
The Association of British Insurers describes EPLI policies as covering "employee discrimination claims, e.g. for unfair dismissal, harassment, or failure to promote a person".
The Commons also refused to release the names of the MPs against whom claims were made, the exact number of legal agreements signed, or the value of payments made to the individual employees.
As the employer of all staff in their offices, individual MPs would always be the subject of claims in these cases.
However, this does not necessarily suggest that the MPs themselves have been accused of wrongful behaviour - claims could equally relate to allegations against members of their teams.
No information was provided to suggest whether the claims related to the alleged behaviour of MPs or their staff.
To explain the seven-month time period, the Commons authorities say that in April 2017 they "reviewed the contract management process and decided there was no business reason to hold this information".
And prior to August 2016. the policy was managed by the Independent Parliamentary Standards Authority.
In a statement, a Commons spokesperson said: "The House of Commons covers the cost of liability insurance to cover members for claims made against them by employees.
"Providing a single policy covering all MPs is more cost-effective to the taxpayer. How any claim is resolved would be a matter for the insurer and we cannot comment on individual cases."