Opt-out organ donation plan wins Commons backing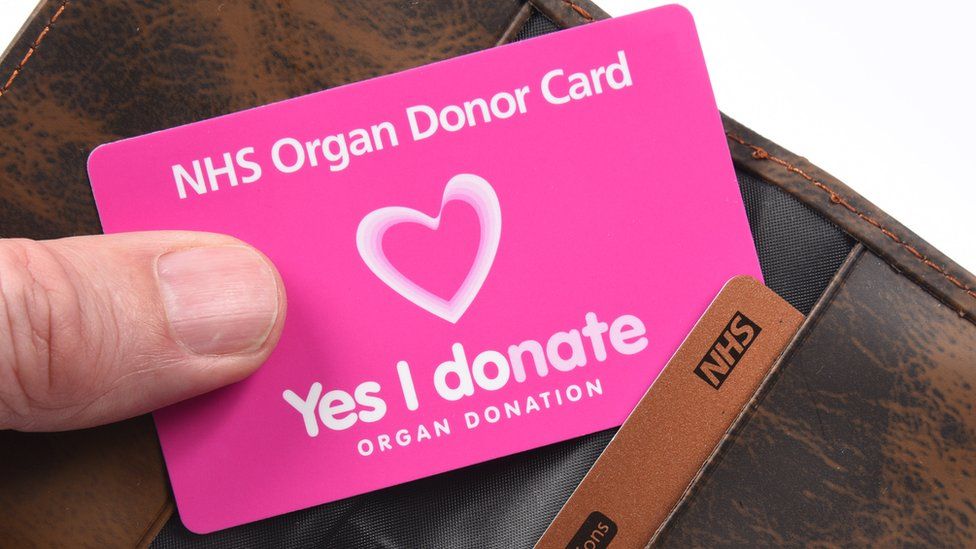 Hundreds of lives could be saved each year under a new opt-out system for organ donation approved by MPs.
Under the plans, passed by the Commons, adults in England will be presumed to be donors unless they have specifically recorded their decision not to be.
A high-profile media campaign to change the law was inspired by the case of 10-year-old Max Johnson, who was saved by a heart transplant.
If passed by the Lords, the measures would come into effect in spring 2020.
More than 5,000 people are currently waiting for an organ transplant and ministers estimate that the change in the law would save up to 700 lives each year.
The Organ Donation (Deemed Consent) Bill, which has cross-party support and the backing of government, passed its last hurdle in the Commons on Friday.
The private member's bill was tabled by Labour MP Geoffrey Robinson, who was not present in the Commons chamber due to illness.
Speaking on his behalf, Labour's Dan Jarvis said the switch to an opt-out system would add thousands of names to the donor register but people should not be "shamed" into consenting.
"This is not about the state taking control of people's organs," he said.
"If people do want to opt out that is absolutely fine and I am entirely respectful of any decision of any one for whatever reason so to do, no questions will be asked and there will be no hard feelings."
The government has said it wants to encourage people to discuss, with their families, the issue of whether they would want to be a donor in the event of their death.
But under the bill's "soft opt-out" proposals, the wishes of families and next of kin would continue to be respected, so removal of organs would not go ahead without their support.
There would be exemptions for under-18s and adults not able to make informed decisions. The timetable for its introduction would allow for a year of "transition" to the new law.
In Wales, where an opt-out system was introduced in December 2015, there was a small dip in the number of deceased donors, from 64 in 2015-16 to 61 in 2016-17.