Budget: Hammond says extra £1bn to be given to the MoD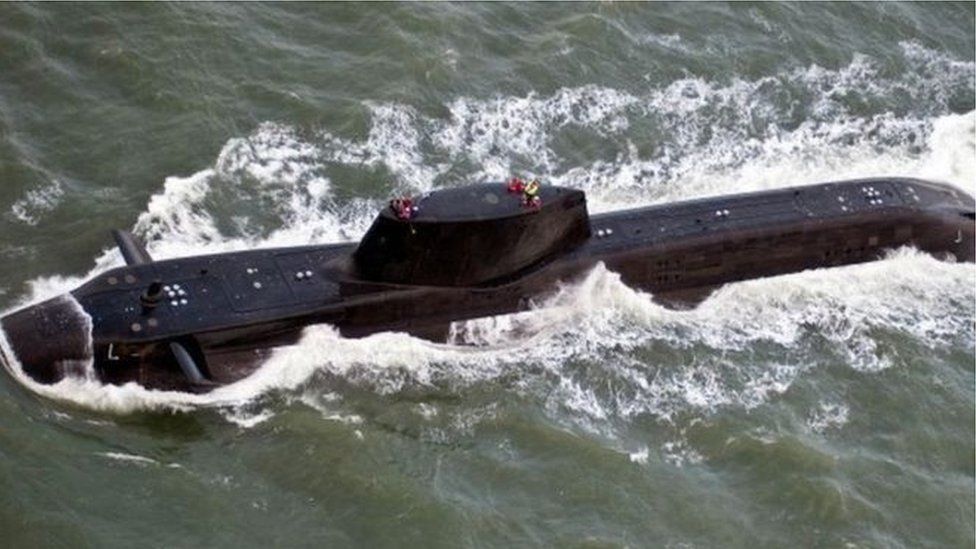 The chancellor has pledged an extra £1bn, between now and the end of next year, to boost the UK's defences.
In his Budget speech, Philip Hammond said the plan was to modernise key areas such as anti-submarine warfare and expertise in cyber offensives.
The extra £1bn for defence comes on top of an £800m increase in the summer.
But it is a "drop in the ocean" that will not resolve the "hollowing out" of armed forces, according to a former head of the Royal Navy.
The committee said the Ministry of Defence's budget should rise from 2% of GDP (£40bn) to 3% (£60bn).
Speaking after Mr Hammond's Budget speech, Labour peer Admiral Lord West of Spithead said the cash, although welcome, is not enough.
Lord West, who headed the Navy from 2002 to 2006, added that if more money was not forthcoming, it would be a "real, real problem for UK defence".
Delighted with today's announcement that £10 million will be allocated through @ArmedFund to help veterans with mental health needs. It's right that we do everything we can to support those who have so bravely served this country #Budget2018

— Gavin Williamson MP (@GavinWilliamson) October 29, 2018
However, Defence Secretary Gavin Williamson said the extra funds represented a "substantial financial boost".
"Not only will this funding ensure we continue to have world-leading armed forces but will also allow defence to modernise our critical assets, such as our offensive cyber capabilities, anti-submarine warfare and our nuclear deterrent," he said.
Among the defence programmes that will benefit from the extra cash is the UK's continuous at-sea deterrent Dreadnought.
Its submarines will carry the Trident nuclear missiles when the current Vanguard class is scrapped.
Mr Hammond said in his speech the extra defence funding was prompted by "stark reminders in the past year of the scale, scope and complexity of the threats we face".
He also promised a further £160m to fund counter-terrorism policing.