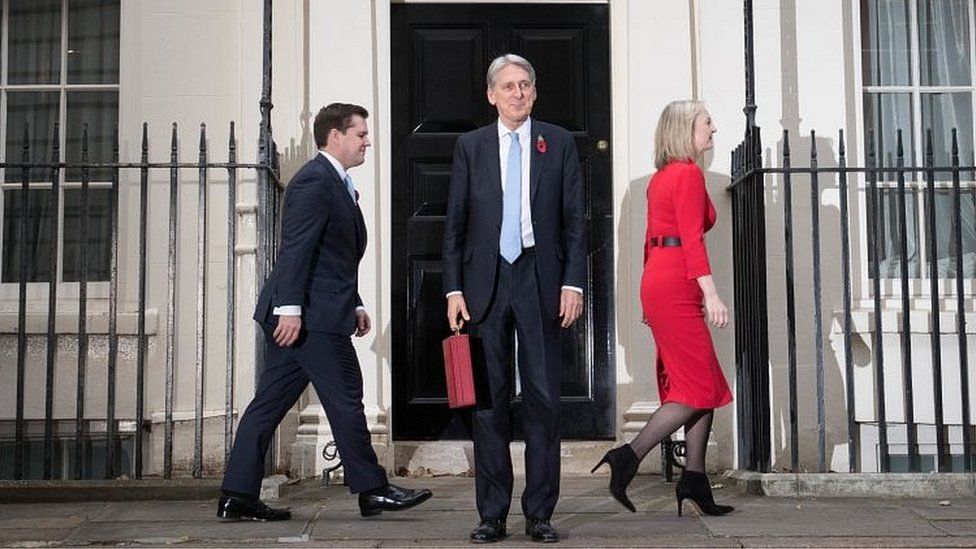 Numbers matter. And it was the first draft of the healthier numbers from the number crunchers, the Office for Budget Responsibility, that allowed the chancellor, and the prime minister alongside him, to try something that politically could matter a lot.
The Office for Budget Responsibility's statistics arrived at No 10 and No 11 Downing Street (where the PM and the chancellor are based) in the immediate run up to the Tory party conference.
That's what allowed Theresa May to claim boldly on the platform in Birmingham that austerity was over, even though she was careful to include a paragraph that pointed to next year's mammoth Spending Review, rather than straight away.
But at the start of this month, the prime minister and the chancellor got the clear message from the Office for Budget Responsibility that the economy was in better shape than they had believed. That has allowed them to pursue what was described by one insider as moving to 'Tories 2.0 after Tories 1.0, 2010-2018' when the squeeze was most definitely on.
Yes, in the Budget the chancellor provided some immediate and expensive sticking plasters for bits of the state that are creaking very badly right now - changes to universal credit that should mean fewer people lose when moving on to the new benefit; £650m for social care; another £1bn for defence; £400m for schools, slightly more than that for potholes and another £500m for the housing infrastructure fund.
But the clues as to what happens in the years to come are the real story of the day.
If, and of course it's a big if, the OBR turns out to be right, and of course, the Brexit process doesn't collapse into chaos, then Philip Hammond says from next year the amount of cash government departments get will on average start going up again, after years and years and years when that average was going in the other direction.
It's far from spend, spend, spend - but it is certainly the promise of a change of direction.
And it's a claim from Philip Hammond and Theresa May that they can, while in office, reverse the political pendulum.
After eight years where some parts of the state, and therefore many members of the public, have felt the sharp end of reducing budgets, it's far from certain that the public are ready to be convinced.
And with huge question marks over Brexit, a restless party, and no majority in Parliament, it is quite a feat to try to pull off.