Rural areas 'least socially mobile'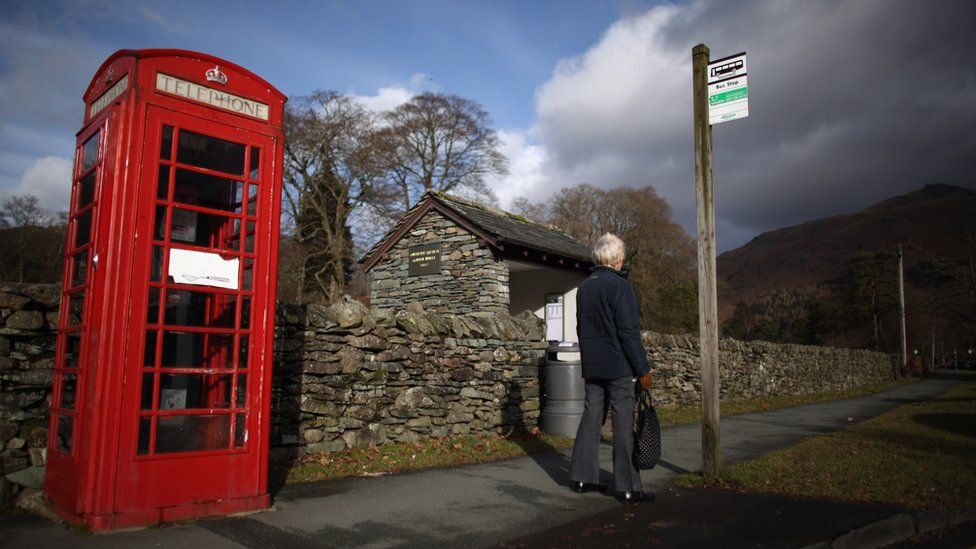 People living in England's rural and coastal counties are having their life chances held back by a "false perception of affluence", MPs say.
Their report said vital services like public transport, youth centres and childcare were being "hampered" by an "inequitable" council funding model that benefits urban areas.
They said rural areas were among the country's least "socially mobile".
The government is currently carrying out a "fair funding review".
Ministers say this will ensure that "the link between local circumstances and resources allocated is clear".
The report, from the County All-Party Parliamentary Group of MPs and the County Councils Network, says the current system favours big cities with more money per head of the population and should instead reflect "hidden deprivation".
The Parliamentary group is made up of MPs representing seats in areas like Devon or Norfolk - which are often largely rural and less densely-populated than other parts.
Its chairman Peter Aldous, who represents Waveney in Suffolk, said: "For a long time now, the perception that counties are affluent and wealthy has meant they have been overlooked in terms of directing resource and policy towards improving social mobility.
"An outdated and inequitable method of funding local authorities has disproportionally channelled funding towards London and the major cities."
Social mobility is defined by the government as "ensuring that everyone has the opportunity to build a good life for themselves regardless of their family background".
Last year a report by the government's Social Mobility Commission dismissed the notion of a simple North-South divide.
Instead, it said, there is a "postcode lottery" with "hotspots" and "cold spots" found in all regions.
According to this report, there is a "visible city versus rural divide".
It said transport networks were a "major hindrance" to social mobility in counties, and that families in rural areas often struggle to access childcare.
According to its analysis of data at a "strategic authority" level, it says Kent, Cumbria and Northumberland are in the 10 least "socially mobile" areas alongside coastal communities like Dorset and Norfolk.
Problems in these areas are made worse by a "brain drain" where teenagers go to university in cities and then settle away from their home communities, the report says.
The MPs called for the government's review of local authority funding to address the disparity, and for ministers to devolve new powers to county leaders in the way they have in areas like Greater Manchester and the West Midlands.