Has Budget changed the Brexit landscape?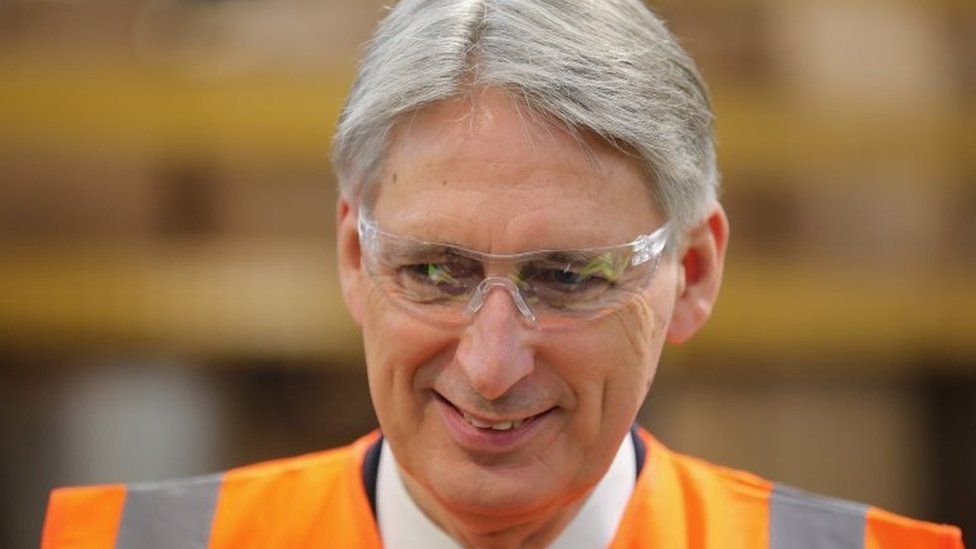 Chancellor Philip Hammond will have known his Budget would be seized upon by Conservative colleagues and, as one put it to me, "shouted about, and plastered over leaflets that'll be pushed through thousands of letterboxes in marginal seats this weekend".
He can't have known it would split the Labour Party the wholly unexpected way it has.
First, John McDonnell, the most proudly left-wing shadow chancellor Labour has ever had, and one of the most left-wing MPs at Westminster, pledged to support the early introduction of higher tax thresholds.
Now he is being criticised for doing so by a growing number of Labour MPs. And, irony of ironies, the man who once listed among his hobbies "fermenting the overthrow of capitalism" is under attack for supporting "Tory tax cuts".
If that was not enough, his critics appear to be some of the most centrist, in one or two cases one time "Blairite" members of the party: the likes of Greater Manchester Mayor Andy Burnham and Alison McGovern, the chair of the centrist group Progress.
Their anger at hearing Mr McDonnell support tax cuts which benefit higher earners more than it does the lowest paid, is genuine.
But there's no disguising the fleeting sense of Schadenfreude one or two of them seem to be feeling watching the shadow chancellor wrestling with the kind of moral dilemma they experienced themselves when Labour was in office, and for which they were roundly condemned by colleagues such as Mr McDonnell.
The chancellor must be enjoying it all too. But it all amounts, as far as I can judge talking to MPs today, to a tactical and not a long-term gain.
Has Monday's Budget changed the political facts of life? Not that I can see, no. Not, at least, beyond the fact that the Conservatives have a new narrative, a new theme for the next election, whenever it comes.
"Austerity is ending, discipline goes on," (presumably worded in a more catchy way) will be a Tory theme from here on.
But I've found no-one on the Tory side who believes the hard-line Brexiteers will be in the least degree less likely to vote against a Brexit deal they see as too "soft". That will depend on the deal. It always has. And they will be very hard to please.
As for the idea that the Budget was designed to pave the way to a snap election. Well, one former Tory Cabinet minister told me: "The last two snap elections were about 40 years apart. I'll be happy if we don't see another one for another 40 years."
You can see his point. Imagine there is a Brexit deal. That's quite possible. Now, imagine it delivers an uptick in the economy, public finances and even the Tories' poll ratings. Because it could, if it happened.
Finally, imagine Theresa May facing her Cabinet and saying: "Now I know the last time I called a snap election it didn't turn out terribly well. Let's try it again, shall we?"
See what I mean? I can't either.
It's conceivably possible there'd be a change of prime minister after a deal, an orderly Brexit and an upbeat economic statement. If, if, the sun came out for that leader and his or her party a snap election might, just might, be a more realistic prospect.
But Monday's Budget will not have made that outcome more likely, beyond giving us a foretaste of Tory election campaigning. If, on the other hand, there's no deal, anything becomes possible in the ensuing political turmoil. Mrs May might turn out to be one of the first casualties.
"This is all pure speculation," I can hear you saying.
You're right. It is. So is the outcome of Brexit.
Which gets us back to where we started. And that's the point. Isn't it?