White, middle-class men still seen as 'ideal' MP candidates
By Azana Francis
BBC News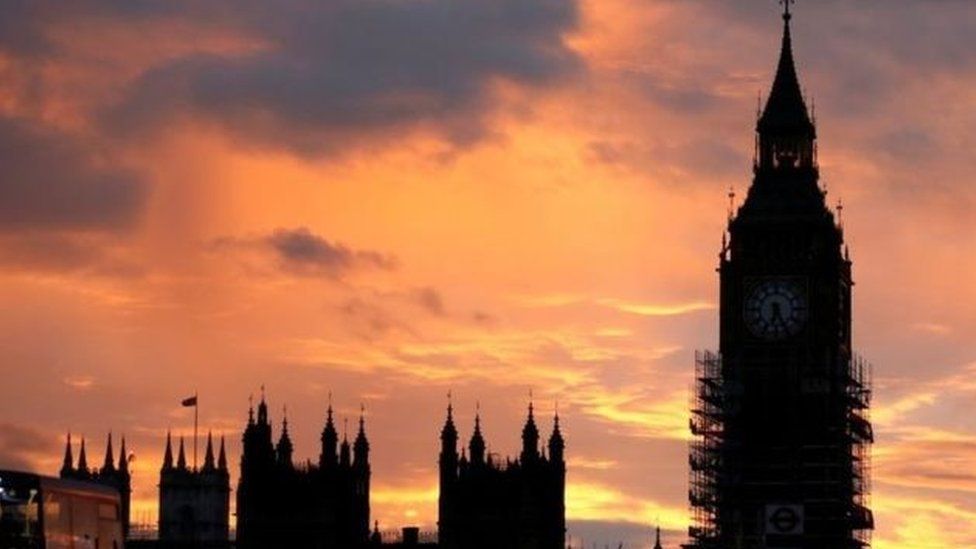 White, middle-class men are still seen as the "ideal" political candidates, according to a survey of male and female MPs and women activists.
Some women reported being discouraged from putting themselves forward for selection because they had children.
Race and gender were also barriers, the report added.
The survey of 113 male and female MPs and focus groups of politically-active women revealed the culture at Westminster remains very male-dominated.
A female activist said: "It feels like the system is created by men for men."
Research showed that, despite growing numbers of women getting involved and a commitment to increase women's representation, political institutions are still highly "masculinised", and this remained a particular deterrent for potential female candidates.
'At the back of the room'
The times, locations and set-up of meetings meant a lot of women said they had to bring their children along with them to events and meetings, the survey found.
This unaccommodating working environment means that some female candidates struggle to balance childcare and political activism.
"When I've taken my kids along to meetings I've been told 'can your boys sit at the back?'. It was not a really important meeting. Why were my children sent to the back of the room? It's like it's not appropriate to have children in the room," a female MP said.
The main parties at Westminster all say they are committed to increasing the number of female MPs and the report says progress has been made in making politics more female and family-friendly.
But some parties had made more progress than others.
In February 2018, 45% of Labour MPs were women, followed by the SNP on 34% , the Lib Dems 33% and the Conservatives on 21%.
Women are also under-represented in local government, which serves as a key step into Parliament, with only 33% of local authority seats held by them in 2017.
Some of the devolved assemblies and Parliaments perform better on women's representation than Westminster, the report said.
Black, Asian and minority ethnic women face further obstacles compared with their peers, the Fawcett Society said.
After the 2017 general election, black and minority ethnic women (BME) made up only 4% of MPs - and those who did make it to the green benches can find Parliament a challenging place to work, the report says.
"I do think it's intimidating if you are a BME woman who isn't very used to kind of establishment places, to come into a room where there's a lot of old white middle-class men," said a BME female MP.
Black and minority ethnic women also faced "much higher levels of abuse" than their white and male counterparts when campaigning in public places, the report said.
And "women at all stages in the process of becoming an MP (expressed) concern about the levels of abuse and harassment they experience with many fearing for their safety".