Brexit: Is winning Commons vote really an impossible task?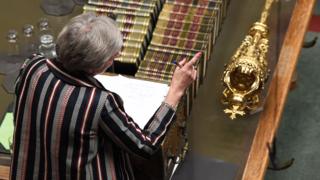 If you'd listened only to question after question in the Commons on Monday afternoon, protesting loud and long at the prime minister's compromise, you might wonder why she just doesn't pack up and go home.
How on earth can Mrs May turn round the wave of resistance?
Has she finally met her impossible task?
In private, many MPs are even more caustic about this compromise deal getting through than they are in public - and that's saying something.
And among the number of the sceptics are plenty of ministers too.
Whether they are ministers who think the plan will fall and are then willing to resign and then push for staying in the EU's single market and customs union...
....or whether they are Brexiteers in government who think Theresa May's made her own rotten luck by sticking too close to the EU...
...or even members of another group - those who look at the deal and think it's a grim, but realistic compromise, but then look at the numbers and think it just can't pass.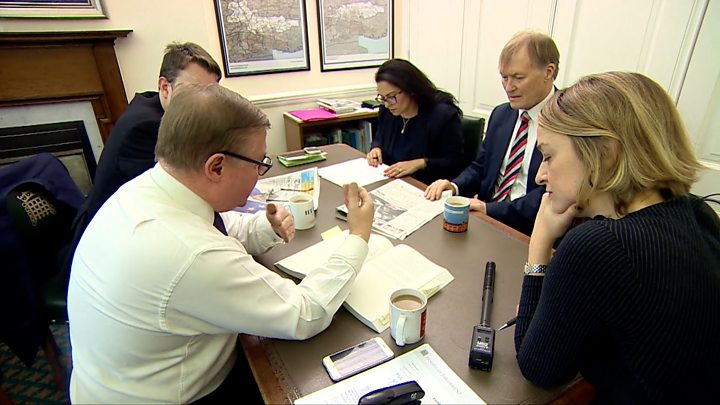 But while there might be fewer of them, there are still some brave souls in government who think there is a chance the deal can pass.
That's why the PM will be spending every day for the next fortnight determinedly arguing for the deal, and putting the case again and again. And then, yes, again: that in her view this deal is the only show in town.
And while MPs, certainly her supporters, might have grimaced at the torrent of criticism this afternoon, there is no sense at all at this stage that the prime minister has any intention of moving away from her position.
In fact, as the days get more desperate, in some of her public appearances and press conferences, she seems strangely more at ease, joking about forgetting journalists' names. Maybe, at long last, she has been able to settle on a simple Brexit message that she is actually comfortable with: in her view it's this deal or disaster.
And having manoeuvred herself into this position, she has no choice but to keep going. Her political fate rests on whether she can pass the deal. The stability of her government and, she would argue, the country too.
'Ruthless management'
And everything about her track record tells us, as her colleagues privately confirm, the prime minister's style is to be stubborn and unbending; a weakness as well as a strength.
Along with what will undoubtedly be ruthless management of Tory MPs, No 10's plan is to relentlessly and publicly use the fear of the unknown - worries about political chaos - to bring colleagues into line.
It may work. It may well not. But Theresa May will not fail because she didn't try.
We know now the vote that will make history takes place on 11 December.
We may not know until that very moment which way it will go.