Theresa May officially steps down as Tory leader
Theresa May has officially stepped down as the leader of the Conservative Party, but will remain as prime minister until her successor is chosen.
She has handed in her private resignation letter to the backbench 1922 Committee, two weeks after announcing her intention to leave.
Eleven Conservative MPs are vying to replace her as party leader and, ultimately, prime minister.
The winner of the contest is expected to be announced in the week of 22 July.
Mrs May, who has said it was a matter of deep regret that she had been unable to deliver Brexit, remains acting party leader during the leadership election process.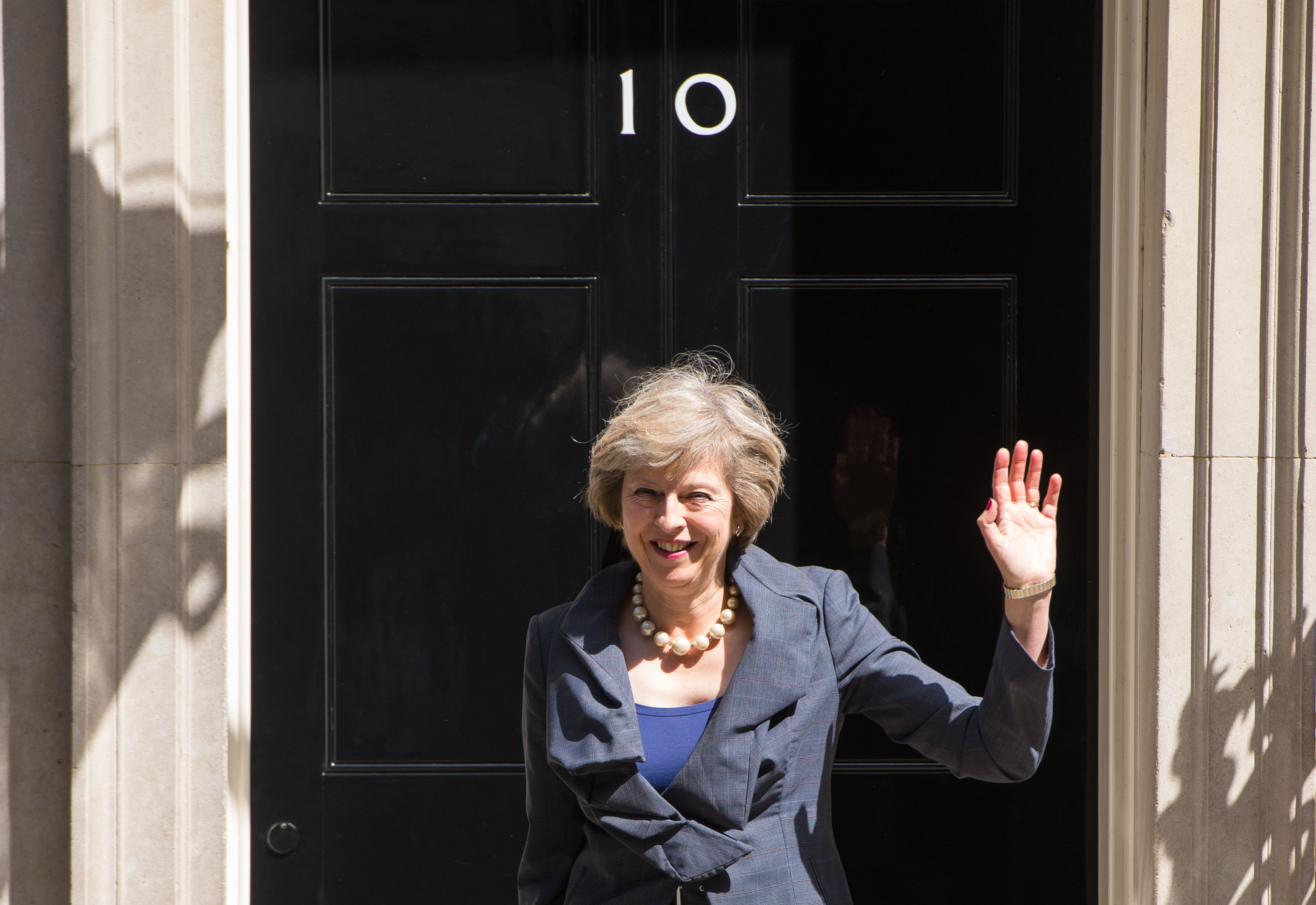 PA
Theresa May at the top
Nearly 3 yearsas prime minister, following David Cameron
6 yearsbefore that, as home secretary

Failed to win 2017 general election outright, but stayed PM

Remainvoter in the 2016 EU referendum

Brexit dominated her time at 10 Downing Street
BBC
Mrs May's time as leader has been dominated by Brexit, with her party divided over the issue, and the failure to get her deal through Parliament.
The UK was originally meant to leave the European Union on 29 March but that was then pushed back to 12 April and eventually 31 October.
When Mrs May announced her resignation, she said it was time for a new prime minister to try to deliver Brexit.
BBC political correspondent Nick Eardley said Mrs May is expected to announce a number of domestic policies before her final departure, with sources saying she is aiming for an announcement a week on issues like the environment and women in the workplace.
On Friday, Mrs May handed in her resignation letter to the 1922 Committee of backbench Conservative MPs. Number 10 said the letter was short and formal.
After months and months and months, and various attempts to oust Theresa May it is now, officially for her as leader of her party, over - a whimper of a huge moment pic.twitter.com/ncthYI3DpQ

— Laura Kuenssberg (@bbclaurak) June 7, 2019
The committee said it was now inviting nominations from those Conservative MPs "who wish to stand for election as the next party leader".
Leadership nominations close at 17:00 on Monday, a statement said.
What powers does Theresa May still have?
By Tom Edgington, BBC Reality Check
Constitutionally speaking, Theresa May keeps the same powers. But in the eyes of MPs she may lack the authority to introduce any radical policies between now and handing the reins over to a new prime minister.
While Mrs May is still free to make policy or funding announcements, any pledges would eventually need to be made into law. According to Catherine Haddon, from the Institute for Government think tank, there's no guarantee MPs would give Mrs May's announcements the green light - especially with such a small working majority.
Aside from policy, Mrs May will continue to represent the UK abroad and she is still free to make public appointments and make changes to her team of ministers.
She will be able reward some of those she has worked with - including knighthoods and appointments to the House of Lords. But the resignation honours list has been controversial in the past - so it will be interesting to see how many appointments Mrs May makes.
Leadership candidates need eight MPs to back them. MPs will then vote for their preferred candidates in a series of secret ballots held on 13, 18, 19 and 20 June.
The final two will be put to a vote of members of the wider Conservative Party from 22 June, with the winner expected to be announced about four weeks later.
Speaking to BBC Politics Live, leadership contender Sam Gyimah said he had considered dropping out of the Conservative Party leadership race but insisted he would "get to the starting line" by Monday.
Three of his rivals, former Work and Pensions Secretary Esther McVey, former Government Chief Whip Mark Harper and International Development Secretary Rory Stewart, have also said they have the eight nominations needed.
While the contest does not officially start until Mrs May steps down, candidates have already been jostling for position.
Who will replace Theresa May?
The winner of the contest to lead the Conservative Party will become the next prime minister.
Dominic Raab's suggestion at a hustings on Wednesday that he would be prepared to shut down Parliament - the process known as prorogation - to ensure the UK leaves the EU on 31 October has been criticised by his rivals. And Commons Speaker John Bercow said on Thursday it was "simply not going to happen".
Conservative leadership contender Michael Gove has said the UK must not be bound by a "fixed" date if it needs slightly more time to get a deal.
Others, such as Mr Raab and Boris Johnson, insist the UK must leave on 31 October, whether it has approved a deal with Brussels or not.
Former trade minister Lord Digby Jones has called on Mrs May's successor to provide more "stability" for UK businesses over Brexit.
He told the BBC's Wake Up to Money programme that they should ensure the UK leaves the EU on 31 October, "preferably with a deal - but without a deal rather than not coming out".
Labour leader Jeremy Corbyn said: "I don't know who the new leader is going to be, but it seems to be a choice between no deal, no deal and no deal, as far as I can understand it."
On Tuesday 18 June BBC One will be hosting a live election debate between the Conservative MPs who are still in the race.
If you would like to ask the candidates a question live on air, use the form below. It should be open to all of them, not a specific politician.
If you are reading this page on the BBC News app, you will need to visit the mobile version of the BBC website to submit your question on this topic.