What is the prorogation of Parliament?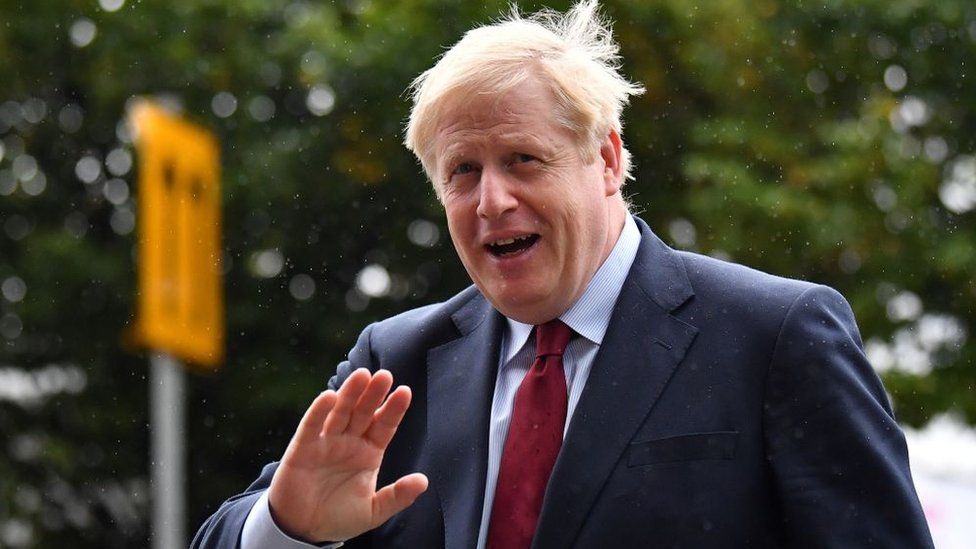 Parliament is expected to be suspended on Tuesday, ahead of a Queen's Speech - to set out the government's plans - next Monday.
It comes two weeks after the UK Supreme Court said the government's previous attempt to prorogue Parliament was unlawful.
So, why is the government closing Parliament for a second time?
The official term for shutting down Parliament is "proroguing". During this period, there are no sittings in the House of Commons, or the House of Lords. That means MPs and peers do not hold debates, or vote on laws.
The decision to prorogue rests with the Queen, done on the advice of the prime minister.
At the end of August - shortly before MPs returned from their summer recess - Prime Minister Boris Johnson asked the Queen to shut Parliament for five weeks, between 9 September until 14 October.
The Court's president, Lady Hale, said the suspension "had the effect of frustrating or preventing the ability of Parliament to carry out its constitutional functions without reasonable justification".
Following the ruling, Parliament reopened the next day.
Why was it controversial?
Prorogation is required to prepare for a Queen's Speech, which is held on the day Parliament reopens during a ceremony known as The State Opening of Parliament. The speech allows the government to outline its priorities for the upcoming year.
Usually, this process is extremely straightforward. In fact, the House of Commons Library says proroguing has been a formality in the UK for more than a century.
But the decision to prorogue - just weeks before the UK's scheduled departure from the EU - brought the Queen into the Brexit dispute.
Critics said prorogation was an attempt by the government to minimise Parliament's opportunity to block a no-deal Brexit. That's because MPs would have been prevented from sitting for 24 working days.
That would have been a much longer prorogation than usual. In 2016, for example, Parliament was closed for four working days, while in 2014 it was closed for 13 days.
The government defended its action, saying it had nothing to do with Brexit. It argued prorogation was a "proceeding in Parliament" to allow the PM to outline plans for domestic policies, like NHS funding.
However, the Supreme Court said prorogation stopped Parliament from being able to do its job.
So why is the government proroguing Parliament again?
The Supreme Court's decision does not prevent Mr Johnson from proroguing again, as long as it is done in a way which does not break the law.
He can do so in order to prepare for a Queen's Speech on 14 October.
But rather than shutting Parliament for 24 days, this prorogation will last only three days.