Staff testimony given to Labour anti-Semitism probe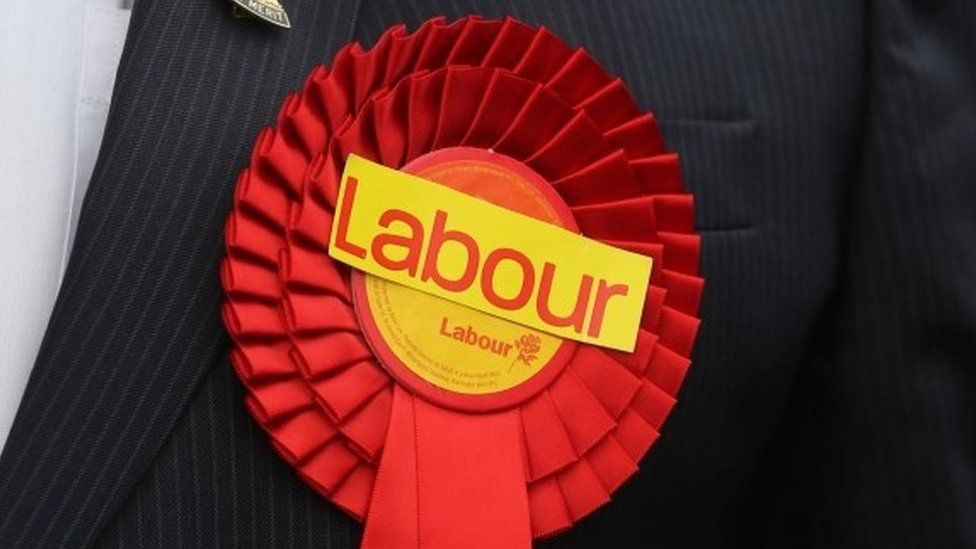 Seventy serving and ex-Labour officials have given sworn statements to an official investigation into the party's handling of anti-Semitism allegations.
The statements form part of a submission - seen by the BBC - from the Jewish Labour Movement to the Equality and Human Rights Commission (EHRC).
The commission announced a formal investigation earlier this year.
Jeremy Corbyn said processes in the party to deal with allegations had "improved a great deal".
The Labour leader also said he "completely rejected" allegations he had made the party "a welcoming refuge for anti-Semites".
But Sam Matthews - a whistleblower who used to work in the governance and legal unit of the party - told a press conference: "No amount of tinkering is going to fix this process. It is [an issue] of culture that can only be challenged by a leadership [which is] willing to be uncompromising."
The Jewish Labour Movement is asking the EHRC to urge Labour to acknowledge it has become "institutionally anti-Semitic" and needs to change.
The organisation - affiliated to the party for a century and representing about 2,500 members - asked the EHRC to look in to Labour's handling of anti-Semitism allegations.
Its submission argues that anti-Semitic conduct has become "pervasive" in recent years.
Mr Matthews said he had first understood something was "seriously wrong" during Mr Corbyn's re-election as leader in 2016.
"For the first time I noticed that people who hold deeply anti-Semitic views were feeling that the Labour Party was their home and that it was their right to be a part of this movement that reflected the values and views they held," he added.
He said anti-Semitism, holocaust denial, and bullying those who fought against them were now "commonplace" in Labour.
But Mr Corbyn said the total number of incidents when compared to the size of the membership was "very, very low indeed", adding: "But one case of antis-Semitism is one too many."
The submission also suggests there are no reliable figures for how many cases of anti-Semitism still have to be dealt with by the party's complaints team, despite the Labour leadership arguing processes have been speeded-up.
The Jewish Labour Movement is claiming that 136 complaints were outstanding in October, while around 100 allegations were not logged in the system at all.
Its national secretary, Peter Mason, said there had been an "abject failure, if not deliberate attempt, to not deal with the situation".
The EHRC declined to comment, saying its investigation was "live and ongoing".
Labour says the Jewish Labour Movement's figures are inaccurate but has not provided any official statistics on the issue since July.
Mr Corbyn said there were "obviously some [cases] in chain", which he insisted the party would deal with "as quickly as possible, and as expeditiously and fairly as possible".
And he said updated statistics were released every six months - with the next set due for publication in January - adding: "We are the only party who has a process and is open about it."
The Jewish Labour Movement's submission includes a signed affidavit from a former Labour official who alleges they were asked to transfer details of complaints being investigated at Labour's headquarters to Mr Corbyn's office.
But the Labour leader said: "I do not interfere with cases and... it is an independent process."
Mr Corbyn added: "I deeply regret that there is any anti-Semitism within our society and obviously I regret the way in which some people have been hurt by it.
"I do not want that to be the case. That's why I sped up the processes and gave more resources to ensure the cases were investigated in a timely manner."
A Labour spokesman added that under the party's new procedures there would be more rapid expulsions - and Labour was co-operating with the EHRC.