Tom Watson says he stood down as an MP over Labour 'brutality'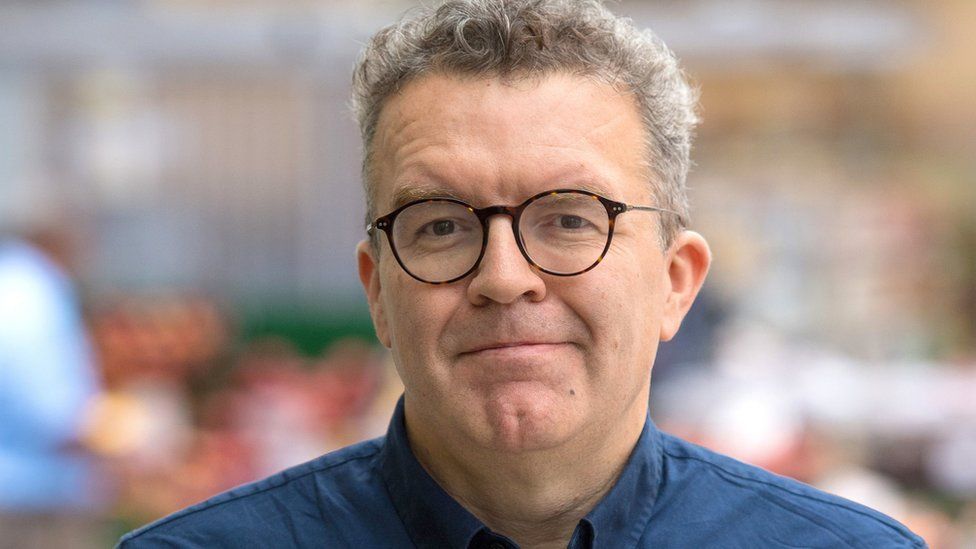 Former deputy leader of the Labour Party Tom Watson has said he stood down as an MP because of "brutality and hostility" within his party.
The former West Bromwich East MP, who stood down last month, told the Guardian criticism from factions and on social media became a "heavy load".
Mr Watson also claimed party officials concealed a death threat towards him.
The 52-year-old, who has lost eight stone in weight, is retraining as a gym instructor.
Speaking to the Guardian's Weekend magazine in the wake of Labour's election defeat on 12 December, Mr Watson said of his decision to stand down: "The point is that the brutality and hostility is real and it's day to day.
"So I just thought: now's the time to take a leap, do something different. You've had a good innings. You've done good stuff. Go now."
Asked to expand on the culture he experienced, he said: "The return of political factionalism. The idea that you could be portrayed as the enemy within. People questioning your motives.
"Social media pile-ons. Condemnation from powerful trade union general secretaries on broadcast media. Internal bickering."
The Guardian said Mr Watson had praised outgoing leader Jeremy Corbyn personally but had criticised his leadership.
He also admitted voting for rival Owen Smith during the party's 2016 leadership election, which followed dozens of resignations from the shadow cabinet and a motion of no confidence in Mr Corbyn that was passed by 172 to 40 Labour MPs.
"I thought, as soon as the leader loses the confidence of the parliamentary party it's almost impossible to see how you can form a government.
"I thought Jeremy should have resigned, and he nearly did."
Those seats included Mr Watson's former constituency, West Bromwich East, which was gained by the Tories for the first time with a majority of 1,593.
In his first sit-down interview since the result, Mr Watson also asked questions of Labour's campaign strategy.
"There were announcements everywhere, but none of them got through because there were so many," he said.
"You knew what Boris Johnson's was: get Brexit done. What was the Labour strapline?"
Former Labour MP Andy Burnham, who is now Greater Manchester Mayor, said he recognised Mr Watson's description of the party, adding: "We cannot carry on as we are".
"The tone of public discourse, generally but also internally, has become poisonous at times and I think Tom was very much bearing the brunt of that," he told Radio 4's Today programme.
And Mr Burnham - who finished runner-up to Mr Corbyn in the 2015 Labour leadership contest - called on candidates bidding to replace Mr Corbyn as party leader to help make Labour "a broad church where we respect each other... as soon as possible."