MPs and peers demand Russia interference inquiry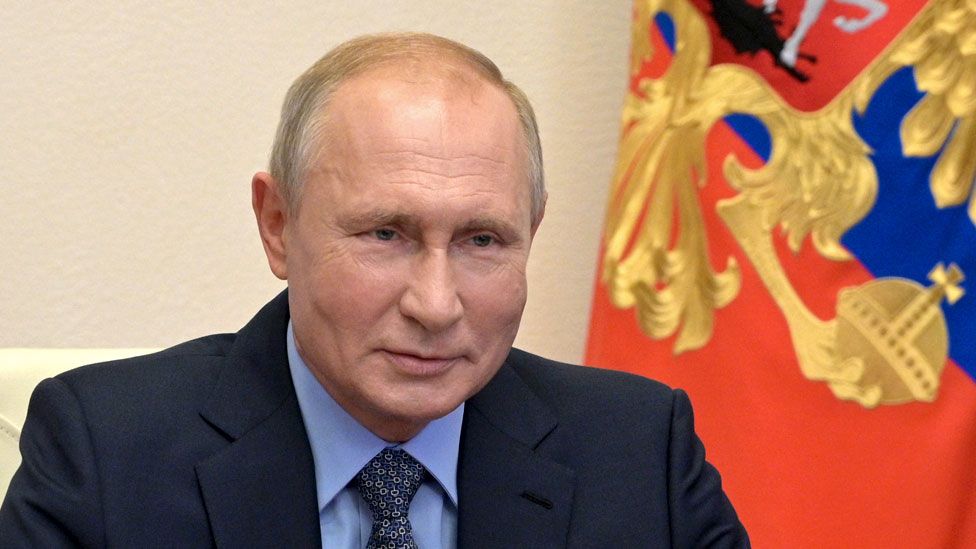 A group of MPs and peers has filed legal proceedings against the government for failing to "protect" UK democracy from Russian interference.
They want judges to demand an independent inquiry, following claims relating to the 2016 EU referendum and the 2014 Scottish independence vote.
They argue votes must be held under conditions ensuring free expression, under Europe's human rights convention.
But the government said it had "robust systems" to deal with hostile states.
It added that it was bringing forward legislation to deal with activities carried out by them.
In July, a report by Parliament's Intelligence and Security Committee (ISC) said the UK government had not looked for evidence of whether Russia had interfered in the 2016 EU referendum.
It called such actions by Moscow the "new normal", adding that ministers were "playing catch-up" and needed to take "immediate action".
This summer's Russia Report was expected to answer the question over whether Russia interfered in political life.
But instead it raised more questions leading to this latest salvo.
The Intelligence and Security Committee said the government had failed to direct the intelligence services to look at evidence of any meddling from Moscow and so now others are trying to use a legal route to force the issue.
But the government is unlikely to want to look backwards - especially when it comes to Brexit - and instead wants to focus on what it is planning in order to counter future foreign interference.
Now a group - made up of Liberal Democrat peer Lord Strasburger, Labour MPs Ben Bradshaw and Chris Bryant, Green Party MP Caroline Lucas, SNP MP Alyn Smith and ex-Conservative Baroness Wheatcroft - is calling for action to protect "free and fair elections".
It is seeking a judicial review of what it calls the government's "inaction" over Russian interference, claiming it has breached its obligation under Article 3, Protocol 1 of the European Convention on Human Rights.
Judges, the group says, should rule in favour of an independent investigation or public inquiry into Moscow's activities.
Lord Strasburger said: "For some reason the prime minister seems determined to keep us in the dark about these repeated Russian attacks on our democracy.
"Moscow's blizzard of cleverly disguised disinformation undermines our freedom as a sovereign state to choose our own leaders and set our country's direction."
'Completely unacceptable'
Lord Ricketts, who was national security adviser from 2010 to 2012, is supporting the group.
In a statement, he said: "Given the importance of knowing the extent of past Russian interference in assessing the risk for future elections, I do not understand why the government would choose not to investigate."
A government spokesperson said: "We don't comment on ongoing legal proceedings.
"Safeguarding our democracy will always be an absolute priority and the UK has robust systems in place to protect our elections and institutions from interference."
They added that the government was "developing an online media literacy strategy to help empower the public to question the information they read online".
The ISC's report over the summer criticised intelligence agencies for not taking action during the 2016 EU referendum, despite "credible open-source commentary" suggesting "influence campaigns" from the Russians during the Scottish independence referendum in 2014.
But the government said it had "seen no evidence of successful interference" in the EU vote.