Patel: No new Covid rules 'today or tomorrow'
By Lucy Webster
Political reporter, BBC News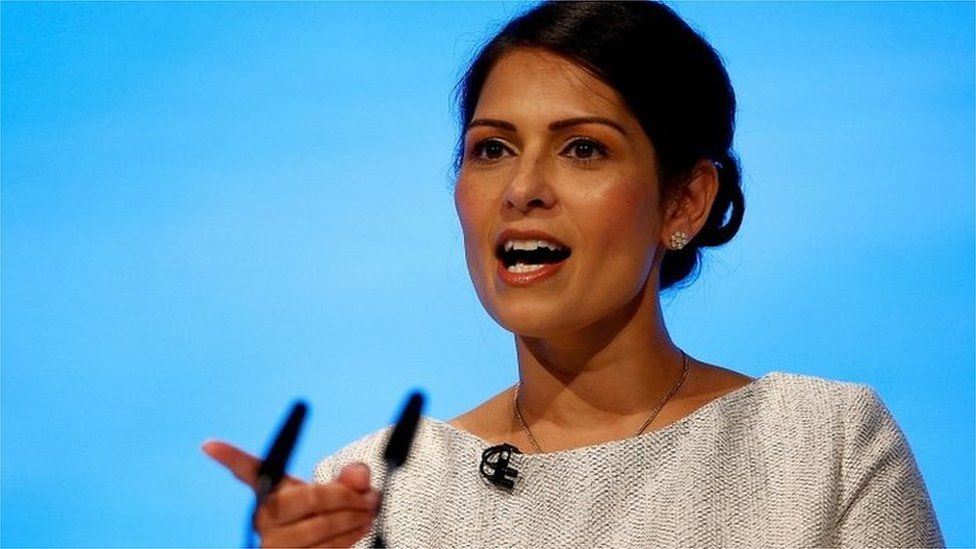 The home secretary has said the government will not announce new Covid restrictions on Thursday or Friday, but did not rule out further measures being announced next week.
Priti Patel told ITV her focus was on enforcing the current lockdown rules.
It is thought ministers are considering measures like requiring masks outside or allowing people to exercise only with people from the same household.
Mrs Patel emphasised the current stay-at-home rules, under which people are only allowed to go out for a limited number of reasons, including work, essential shopping and providing care to a vulnerable person.
Asked whether further restrictions could include a three-metre social distancing rule, or the requirement to wear masks outside, the home secretary told ITV's This Morning: "The plans are very much to enforce the rules.
"This isn't about new rules coming in - we're going to stick with enforcing the current measures."
But Ms Patel did not rule out new measures being announced next week, saying: "We are not thinking about bringing in new measures today or tomorrow."
Over the course of the pandemic, more than 30,000 such fines have been issued.
A senior backbench Conservative MP has written to his colleagues to criticise the government's approach to coronavirus restrictions.
Steve Baker, deputy chairman of the Covid Recovery Group of MPs, which is sceptical of lockdown measures, said that if the government did not change its strategy, "inevitably the prime minister's leadership will be on the table: we strongly do not want that after all we have been through as a country".
He asked his colleagues to impress upon the party's chief whip the need for "a clear plan for when our full freedoms will be restored, with a guarantee that this strategy will not be used again next winter".
However, Labour leader Sir Keir Starmer has questioned why the current lockdown restrictions are "weaker" than those imposed in March last year, when deaths and hospitalisations were lower than they are now.
He questioned why nurseries were open when primary schools were closed, and whether estate agents should be allowed to continue with house viewings.