100,000 Covid deaths: A grim milestone in an abnormal year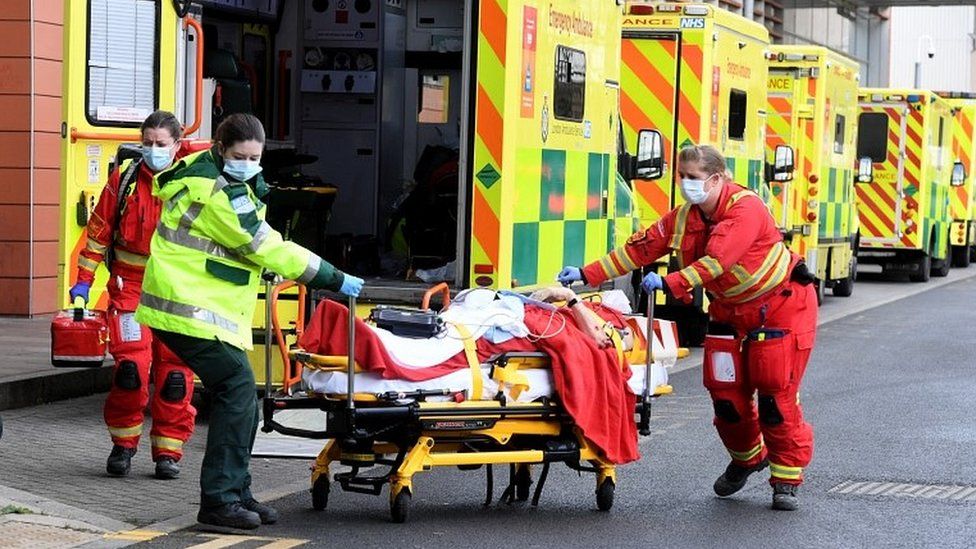 It wasn't normal when the prime minister stood at the lectern in Downing Street's wood-panelled State Dining Room and announced that four people had died from coronavirus on 9 March last year.
It wasn't normal, that day, when he announced the obscure-sounding virus was a global pandemic that, in the 21st Century, the UK government would struggle to contain.
It was unprecedented, in peacetime, when, on 23 March, Boris Johnson instructed the country to stay at home.
A few weeks later, there were sharp intakes of breath when the UK government's chief scientific adviser told MPs, and all of us, that keeping the numbers of deaths down to around 20,000 would be a "good outcome".
It wasn't normal when the Treasury started paying the wages of millions of people to prevent hardship on a vast scale.
It wasn't normal when planes stayed on the ground, roads and trains emptied.
It certainly wasn't normal when classrooms fell largely silent, or when the nooks and crannies of Westminster, usually full of intrigue, emptied.
But in that new strangeness it became normal, week after week, for millions of us to stand in the street, on balconies or on doorsteps to express thanks to those who care for us.
And there is now an emerging routine of the most vulnerable rolling up their sleeves, sometimes in front of the cameras, for vaccines that offer at least part of the route to the future.
Yet the daily publication of the numbers of people who have died because of Covid has become an all-too-familiar rhythm.
In the middle of the afternoon, every day, the latest total emerges. A previously unimaginable communication has become a regular part of the country's conversation.
But today that number has reached a terrible height. Every one of those 100,000 lives lost leaves its own story, and sorrow, behind.
This miserable landmark is a moment to remember, maybe, that what has happened in the last year, to our politics, to us all is not normal at all.