Universal Credit: Extend £20 benefit top-up for a year, say MPs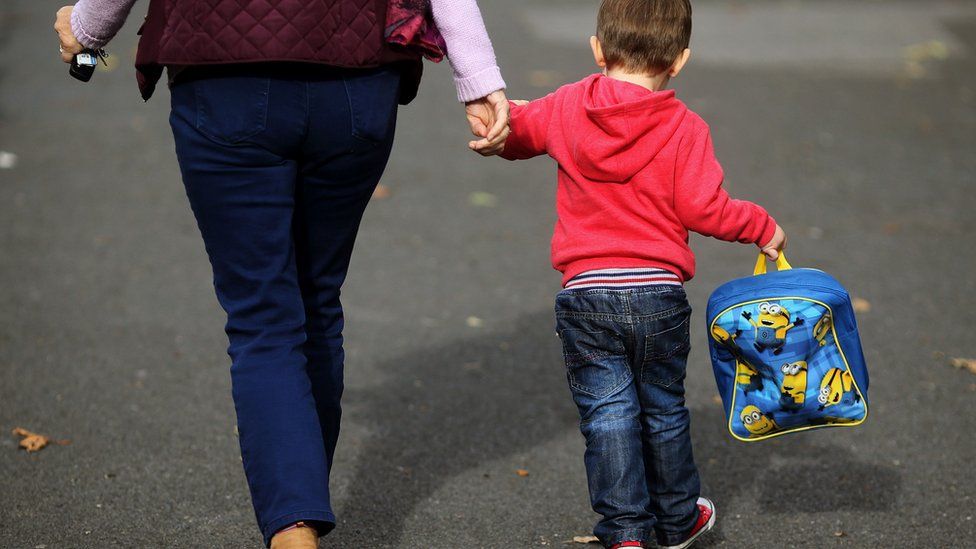 The £20 weekly increase in Universal Credit must be extended for at least a year to avoid impoverishing hundreds of thousands of people, MPs have warned.
The measure, which has been called a lifeline for struggling families, is in place until the end of March.
The Commons Work and Pensions Committee said keeping the higher rate until April 2022 must be the "bare minimum".
The government has signalled it is looking at a range of options for support ahead of next month's Budget.
Speaking in the Commons, Work and Pensions Minister Will Quince criticised what he described as "unhelpful scaremongering", saying discussions "remained ongoing" with the Treasury.
He said Chancellor Rishi Sunak had a "proven record of stepping up to protect the poorest, the most vulnerable and disadvantaged in our country throughout this pandemic and I have no doubt he will continue to do so".
About six million families have benefited from the top-up, worth more than £1,000 a year, since it was introduced at the start of the pandemic.
The cross-party group of MPs said a decision was needed now on extending it and warned against it being replaced by a one-off payment.
Work and Pensions Secretary Therese Coffey confirmed recently that a single payment was one of the options under consideration but was not one of her department's "preferred approaches".
In its report, the committee said that removing the top-up in April would force hundreds of thousands of families below the breadline and drag those already in poverty "down into destitution".
The MPs acknowledged that keeping the top-up would come at a substantial cost, with the Joseph Rowntree Foundation estimating it could cost about £6.4bn in 2021-2022.
But the committee said the actual amount could be much lower if government plans to support people back to work were successful in reducing the number of people who depend on the welfare system.
"Removing the extra payment in March would represent a failure by government - failure to recognise the reality of people struggling," said Stephen Timms, the Labour MP who chairs the committee.
"Without regular support, hundreds of thousands of families will be swept into poverty or even destitution. government must end the uncertainty and commit to extending this lifeline."
The MPs said charities and anti-poverty campaigners were alarmed by the possibility of it being replaced by a larger single payment - potentially of up to £500 - believing it could destabilise people's budgets, push some claimants over the threshold for other support and increase the risks of fraud.
Given the uncertainty surrounding the pandemic and its economic impact, they said a regular, steady stream of money would be far more beneficial.
The Joseph Rowntree Foundation said removing the £20 would be a "terrible mistake" at a time of rising unemployment and those claiming legacy benefits, who have not yet moved to Universal Credit, should be eligible.
What is universal credit?
Universal credit is a single payment replacing old benefits such as housing benefit and child tax credits.
You can claim universal credit if you are on a low income or are out of work.
The standard allowance varies from around £340 to just under £600 a month, depending on your age or whether you are single.
You may be eligible to receive more money on top of the standard allowance if, for example, you have children or a health condition.