Ministers frustrated with PM's 'mistakes' ahead of Covid second wave
By Laura Kuenssberg
BBC political editor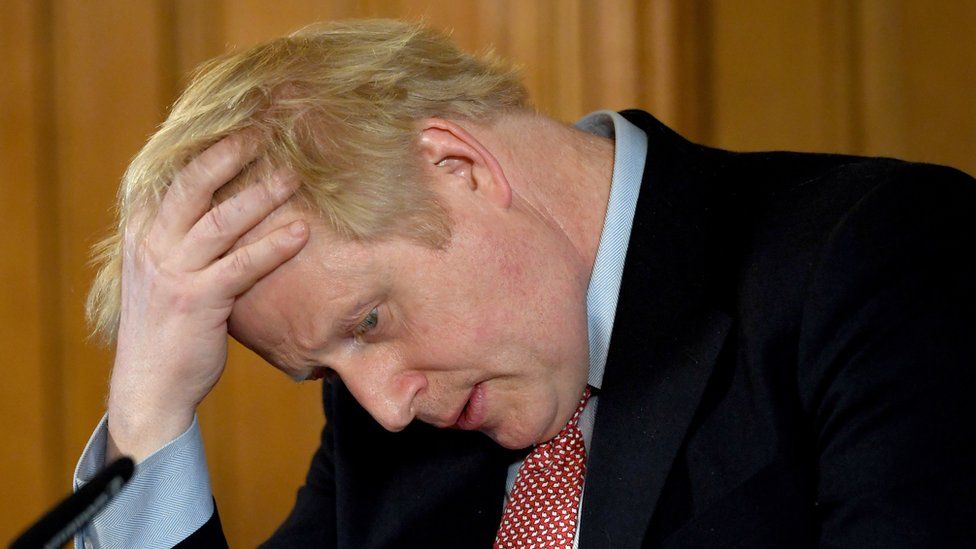 Cabinet ministers and senior officials have told the BBC the government should have brought in tougher restrictions in the early autumn to tackle the "inevitable" second wave of coronavirus.
In the run up to the anniversary of the lockdown, BBC News has spoken off the record to more than 20 senior politicians, officials and former officials about the key moments of the last 12 months.
The investigation revealed significant frustration in government about Boris Johnson's unwillingness to tighten restrictions in September, as cases again began to rise.
One senior minister said the government "should have locked down more severely in the autumn", while another said it had been "totally ridiculous" to be arguing about whether people should return to the office when there was inevitably going to be a second wave.
And one senior figure told us: "The biggest mistake was the rush of blood of to the head in the summer… there was a sense of denial about the second wave."
One former official added: "We kept repeating the same mistakes over and over again, despite the masses of evidence that kept coming up.
"We lost an awful lot of time, and that led to more cases and more deaths."
Health Secretary Matt Hancock defended the decisions taken, saying the government had "listened to all the evidence all the way through".
But, he added: "You have to balance all the different considerations. It's only at the prime minister's desk that all these different considerations come together.
"I'm responsible for the health aspects and then the huge economic response the chancellor is responsible for."
We can also reveal that Boris Johnson had been briefed by officials ahead of a press conference on 3 March 2020 - right at the start of the pandemic - to discourage people from shaking hands with each other.
Instead, when he took to the lectern, the PM boasted he "shook hands with everybody" during a hospital visit.
A spokesman for No 10 said: "The prime minister was very clear at the time he was taking a number of precautionary steps, including frequently washing his hands.
"Once the social distancing advice changed, the prime minister's approach changed."
It's also understood the moment Mr Johnson realised the gravity of the situation was at a small meeting of No 10 staff on 14 March 2020.
Data experts told the prime minister that the government's forecasts of how the disease was spreading were wrong, and without an acceleration of the plans to control the pandemic, the NHS would be overwhelmed.
He was also warned that restrictions could be needed for as long as 18 months.
A special BBC News podcast, presented by Laura Kuenssberg, looking back at the past 12 months of the Covid crisis in the UK can be heard here.