Paul Williams: Labour candidate sorry for 'inappropriate' tweet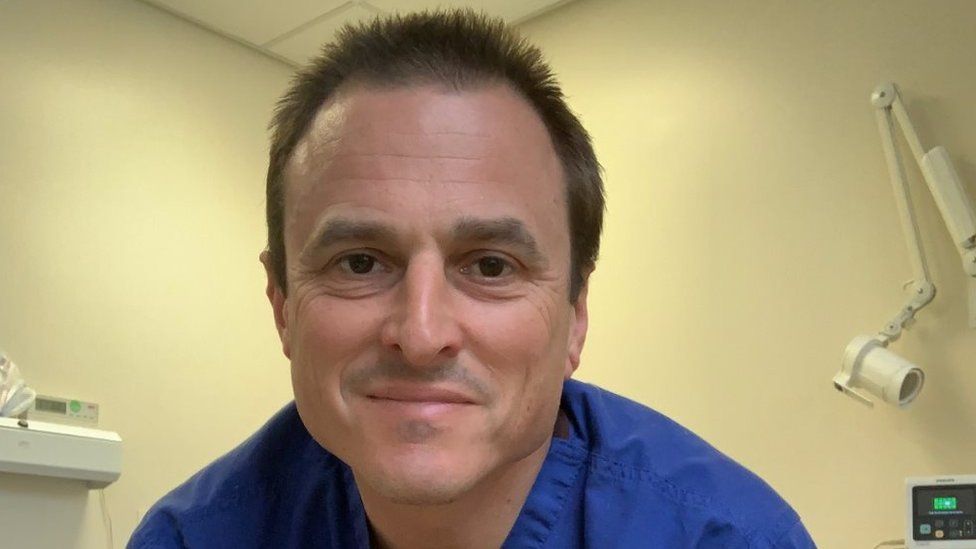 Labour's Hartlepool by-election candidate has apologised for "inappropriate" comments he made on social media in 2011.
Paul Williams has faced criticism after an historic tweet emerged in which he used the word "Milf", a vulgar term used about women.
The former MP, who represented Stockton South from 2017 to 2019, was selected as the party's candidate on Thursday.
Labour leader Sir Keir Starmer has said the term was not acceptable.
On Sunday, the party's shadow foreign secretary, Lisa Nandy, also called the comments "completely and utterly unacceptable".
But she told the BBC's Andrew Marr show the candidate had apologised, adding: "Now what I want to hear from him and others who have made comments like this is that they are going to get this right in the future."
Dr Williams, who currently works as a GP, posted the tweet during an October 2011 event hosted by a Labour pressure group.
In the post, he wrote: "Do you have a favourite Tory MILF? Mind-blowing dinner table conversation."
On Friday, Dr Williams said his comments were "inappropriate and I am sorry for using such language".
He added: "They were from a decade ago, which doesn't diminish the fact that they were wrong, but I want to reassure people that I wouldn't dream of making comments like this now."
Asked whether the term was an acceptable term for his candidate in Hartlepool to be using, Labour leader Sir Keir Starmer replied: "No, it isn't."
The by-election in Hartlepool, which is expected to take place in May, was called after the resignation of current MP Mike Hill.
Mr Hill is facing claims of sexual harassment and victimisation, which he denies.