Election watchdog quizzes Tory party over funding of PM's flat makeover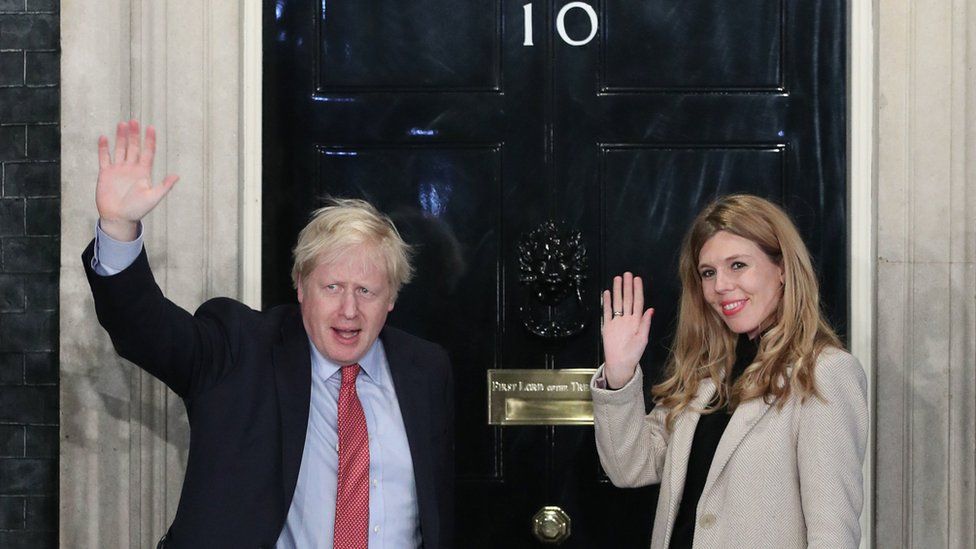 The elections watchdog has contacted the Conservative party with questions over the funding of renovations to Boris Johnson's official flat.
The Electoral Commission said it was trying to establish whether any of the spending needed to be examined within its own remit on political donations.
No 10 said all appropriate codes of conduct were followed.
The PM's press secretary Allegra Stratton has previously insisted that no party funds were being used to pay for any refurbishments to the Downing Street estate.
There have been ongoing reports about the cost of the refurbishments to the Downing Street flat where the prime minister lives with his fiancée Carrie Symonds.
Like several of his recent predecessors, the PM is living in the flat above No 11 Downing Street, the chancellor of the exchequer's official residence.
Mr Johnson and Ms Symonds moved into the four-bedroom flat back in July 2019, and welcomed their son Wilfred in April 2020.
The flat, which is much larger than the one above No 10, was extensively refurbished by David and Samantha Cameron in 2011 at a cost of £30,000.
An spokeswoman for the Electoral Commission said in a statement: "We are in contact with the party to establish whether any sums relating to the renovation works fall within the regime regulated by the commission."
"If so, they would need to be reported according to the rules specified in law, and would then be published by the commission as part of our commitment to the transparency of political finance."
A Conservative party spokesperson said: "All reportable donations to the Conservative party are correctly declared to the Electoral Commission, published by them and comply fully with the law.
"Gifts and benefits received in a ministerial capacity are, and will continue to be, declared in government transparency returns.
Interior designer Ms Lytle is a co-founder of Soane Britain, an upmarket London-based interior design firm which specialises in traditional craft methods.
According to the company's website, its furniture can be found in hotels, restaurants, private members' clubs, yachts and private houses.
London's Connaught and Claridges hotels, the Somerset Georgian manor Babington House and Shoreditch House private members' club are listed as clients.