Labour Party: Strike threat over potential job cuts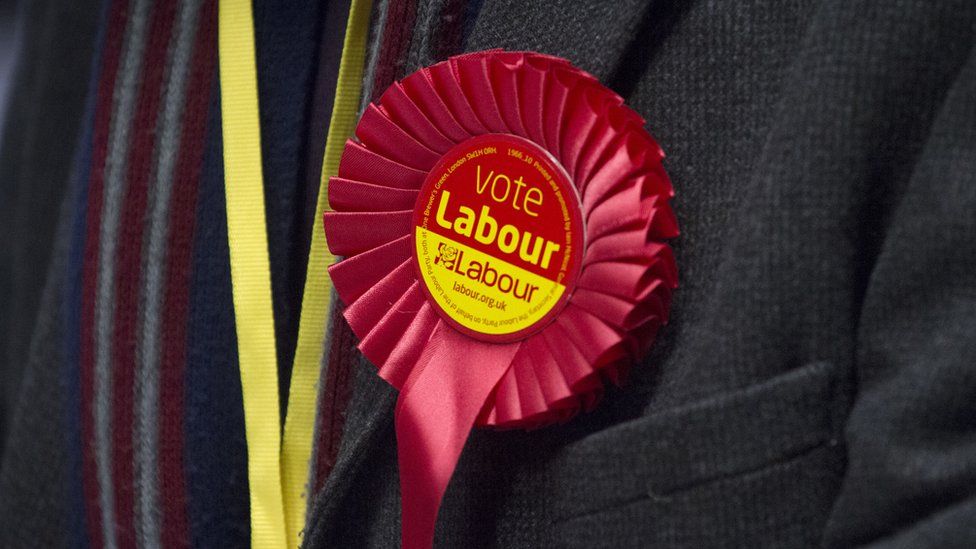 Two unions representing Labour staff will ask their members if they would be prepared to strike if jobs are axed by the party.
Unite and GMB will hold "indicative ballots" next week over potential compulsory redundancies during an overhaul of the party's structure.
It comes amid reports the party is looking to cut around 90 positions as a result of financial pressures.
The Labour Party declined to comment when contacted by the BBC.
LabourList has reported the party is currently seeking to make the cuts through voluntary redundancy alone, but more volunteers are needed.
The two unions will ballot their members between 23 and 31 August, to ask whether they would take action if compulsory cuts are announced.
In accordance with union legislation, any decision to actually take strike action would first require a further ballot of members to take place.
Labour's finances have been hampered by pay-outs in legal cases relating to anti-Semitism, as well as fighting three general elections since 2015.
According to the party's most recent annual report, it employed 421 staff in December 2019, of whom 367 were in full-time roles.
Unite regional officer Matt Smith said staff had "worked tirelessly" and "should not be made to pay the price for this reorganisation".
GMB organiser Vaughan West said the union "will ask members if they are willing to strike over compulsory redundancies".
"If the answer is yes, we will not hesitate to move to a formal strike ballot."
Asked on Monday about the safety of jobs, Labour leader Sir Keir Starmer said: "There is a reorganisation going on.
"I'm very anxious and concerned that we should ensure the Labour Party is election-ready for May 2023, and so we're going through a reorganisation to make sure that everything we do is focused on that election."