Johnson aides knew he had crush on me, says Jennifer Arcuri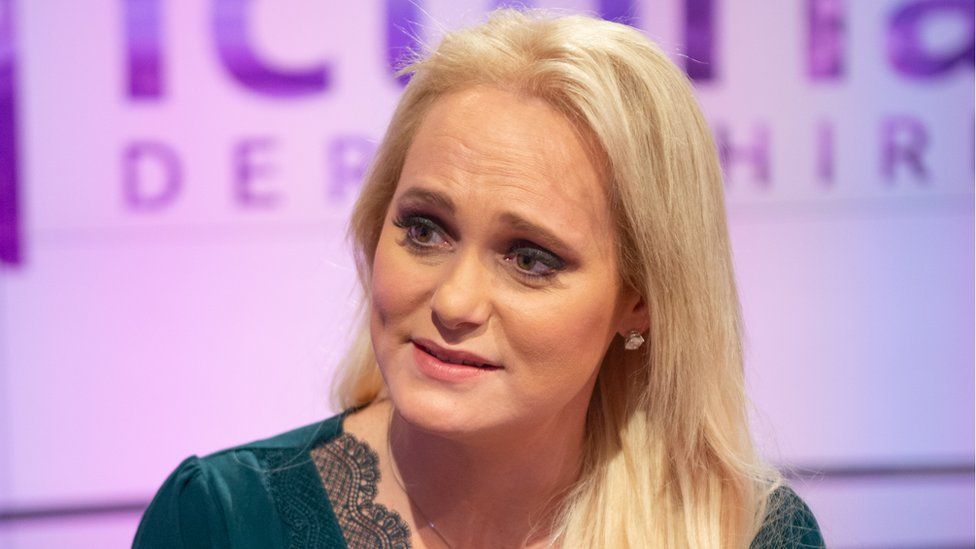 American businesswoman Jennifer Arcuri has said members of Boris Johnson's staff knew he had a "crush" on her when he was mayor of London.
Ms Arcuri was given access to foreign trade missions led by the now-PM, and sponsorship for her events business.
She has since claimed to have had an intimate relationship with Mr Johnson during his time as mayor, raising questions about conflicts of interest.
Mr Johnson has always denied wrongdoing.
After an investigation last year, the police watchdog said it will not be carrying out a criminal investigation into his dealings with Ms Arcuri.
But he still faces an investigation by the London Assembly's oversight committee, which scrutinises the capital's mayor.
Giving evidence to the committee on Tuesday, Ms Arcuri said there was "never any discussion" with Mr Johnson's aides at the time about her relationship with him.
"People knew that there was an interest of [Boris Johnson] in me, that he had somewhat of a crush on me," she said.
"When we went to events, everyone could see the dramatic difference of this man when I entered the room."
But she insisted her relationship with Mr Johnson had "no bearing" on her ability to build her events business, which she put down to being "the most annoying, perseverant hustler".
"They would roll their eyes. There's Jennifer again, good luck saying no," she added.
Ms Arcuri said that she was a formal participant on a trade trip to Malaysia in 2014, and had to "explain my value" to people organising the trip and fill out a form.
However, she said that on two other trade missions - to Tel Aviv and New York - she had not been there as part of the official party, but had attended some of the events.
She told the committee that at the time there were people who attended trade trips who "weren't necessarily a delegate," and there was "no exclusivity".
In its report last year, the Independent Office for Police Conduct watchdog found no evidence Mr Johnson had "influenced or played an active part" in securing Ms Arcuri's participation on trade trips.
It also found no evidence he influenced payments from the London mayor's promotional agency to her events business for sponsorship.
However, it found there was there evidence that "those officers making decisions about sponsorship monies and attendance on trade missions thought that there was a close relationship between Mr Johnson and Ms Arcuri, and this influenced their decision-making."
The IOPC was asked to look into the matter because Mr Johnson, who was mayor between 2008 and 2016, was also in charge of policing in London.
The issue was referred back to the London Assembly, which is now looking at the code of conduct for the mayor's office, but is not able to take action against Mr Johnson himself, as he is no longer mayor.
Asked in April whether he had always acted with "honesty and integrity" in his relationship with Ms Arcuri, Mr Johnson said he had.