Brexit: EU to make offer to end 'sausage wars'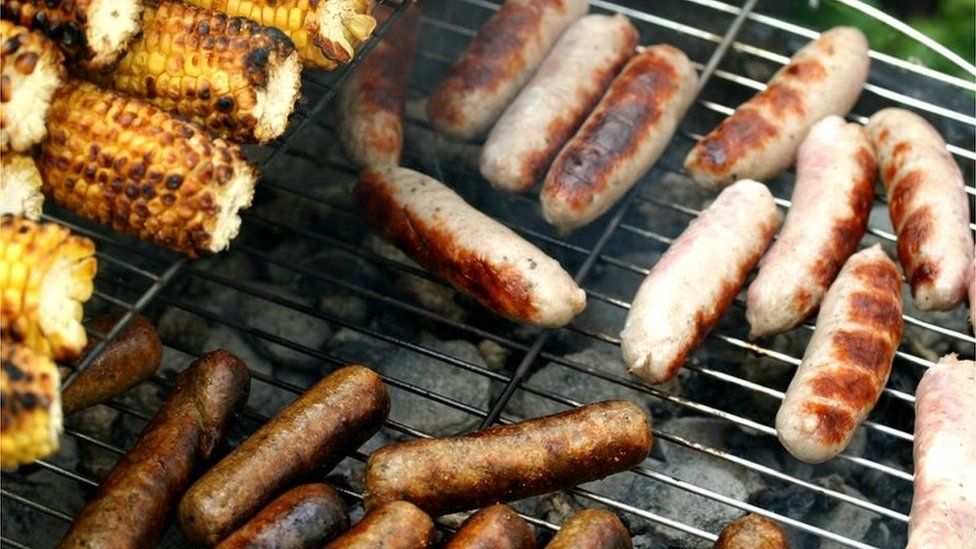 The EU is expected to come up with a new set of proposals to end the so-called sausage wars, the BBC has been told.
Post-Brexit EU rules say chilled meats cannot go from Great Britain to Northern Ireland.
But, exports could be allowed beyond the current grace period, under proposals from Brussels to change the Northern Ireland protocol.
The EU is expected to produce its plans on Wednesday.
EU sources have hinted the proposals will be more than "tinkering around the edges" as suggested by UK Brexit minister Lord Frost earlier in the week.
Speaking at the Conservative Party conference, Lord Frost said the Northern Ireland Protocol was "not working and needs to change".
He warned that, if the UK and EU fail to reach agreement on the protocol, the UK government may trigger Article 16, thereby suspending part of the agreement.
The Northern Ireland Protocol, signed during Brexit negotiations, kept Northern Ireland in the EU's single market for goods.
Both the UK and EU agreed the deal as a way to avoid the return of a hard border on the island of Ireland which could have inflamed political tensions.
However, Unionists have said the protocol damages trade with other parts of the UK by creating a border in the Irish Sea.
The UK sent proposals to change the protocol to the EU in July and on Thursday, European Commission Vice President Maros Šefčovič said he hoped talks on the subject could begin before the end of October.
He said the EU's proposals would be "very far reaching" and that he hoped they would be seen as such.
Sources have told the BBC the plans will cover medicines, animal health measures, customs and ensuring greater involvement from Northern Ireland's politicians and businesses.
Under the EU's plans, there will still be GB-NI checks but the approach could help reduce them and ensure supermarkets get the supplies they need.
A UK government spokesperson said chilled meats "is just one issue out of many that needs to be resolved if the protocol is to be put on a sustainable footing".
They added that "significant changes must be made to the protocol" and said the government was looking forward to receiving the EU's proposals.