Owen Paterson row: A quick but damaging U-turn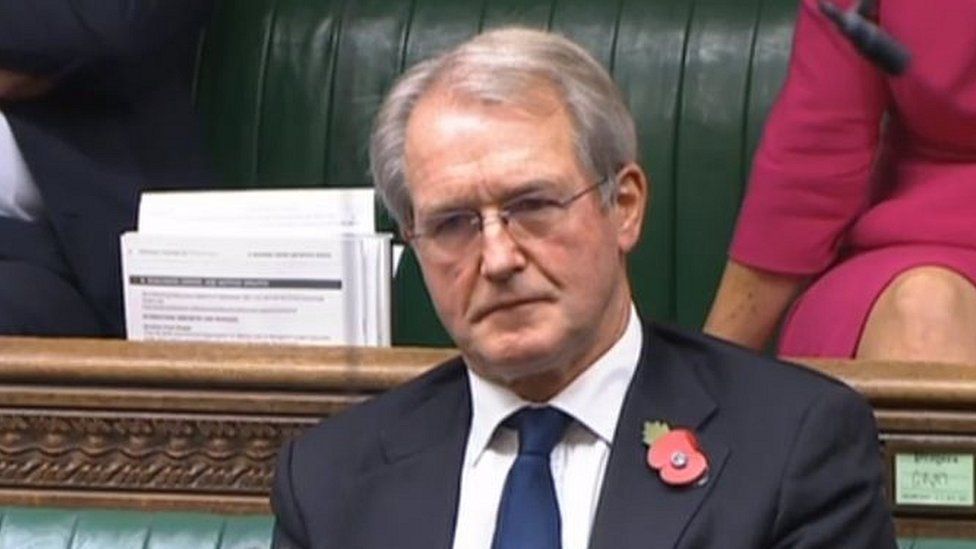 "You could have seen this coming from space", said one insider, as ministers moved to ditch their plan to tear down the system that checks up on MPs' behaviour.
As U-turns go, it was a quick one.
But as U-turns go, it is a highly visible, highly embarrassing one.
Some Tory MPs are cross that they were made to vote for something contentious and controversial, more furious still that they had to take that political hit for something that was junked just hours later.
The attempt to protect former cabinet minister Owen Paterson from suspension, by suggesting an overhaul of the whole system, has failed.
But the change of heart was too late to stop the social media blitz against MPs who backed it on Wednesday, with accusations of cronyism, of voting to protect one of their own.
And it's a gift for the opposition, with Labour leader Sir Keir Starmer publicly accusing the prime minister of corruption that goes to the very top.
What looks like a shambles has caused problems in several different directions.
There is particular concern among Tory MPs elected for the first time in 2019 - a new generation questioning the attitudes and, some believe, entitlement of their political seniors.
In the words of one MP it has "destroyed a lot of goodwill" and, without doubt, will make them less willing to defend the government the next time something goes wrong.
Owen Paterson and his supporters, who genuinely believe he has been wronged, are now left dangling, and, arguably, there will now be even more attention and more anguish around his case.
Boris Johnson has left himself vulnerable to suspicions about his own personal interest in the system, which just happens to have found that he has made mistakes over the years.
It also raises questions over Downing Street's political antennae too.
And the impression given to many members of the public is that once again, MPs are tangled up in a conversation about sleaze and suspect behaviour. There was political damage from trying to pull what looked like a stunt. But stopping it happening also creates a stink.