Three people fined for parties on same day as No 10 event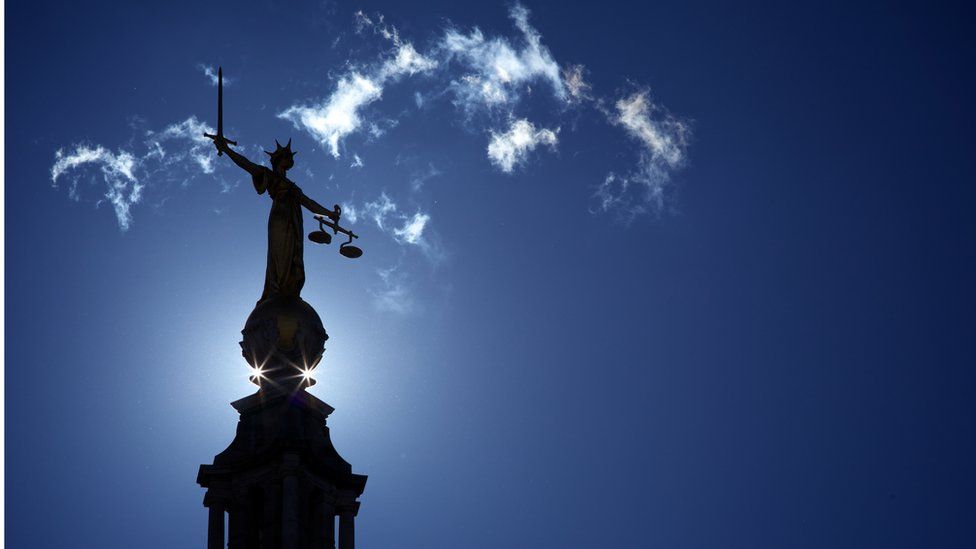 At least three people who held or went to unlawful gatherings on the same day as a Downing Street party have been fined by courts this month.
Court records show other prosecutions for breaching Covid regulations during the same week, and more could follow.
The PM has launched an investigation into government gatherings.
Boris Johnson announced the move on Wednesday after a video from last year emerged of government staff joking about a party.
Later that day one of his advisers, Allegra Stratton, resigned.
But Scotland Yard ruled out an investigation into the party for the time being, citing an "absence of evidence" of any criminal wrongdoing.
On Thursday, the government confirmed three parties would be investigated for Covid rule breaches, with Paymaster General Michael Ellis saying any potential criminality uncovered would be reported to the police.
Each of the three cases that ended in fines this month would have required evidence from the Metropolitan Police and a decision by the Crown Prosecution Service to proceed.
And due to delays in the courts system, more could be coming down the track from the same period last year.
Ami Goto, a 23-year-old from West London, was last week fined £1,100 plus court costs.
Westminster Magistrates Court found she had, without reasonable excuse, participated in a gathering in a flat in Holborn, central London, on 18 December, despite the area being under Tier 3 restrictions.
Ebru Sen, 26, of Sittingbourne, Kent, was also fined for being at the same gathering.
Both women must pay the fine by 29 December or face bailiffs taking possessions to cover the amount.
In a third case, Emilia Petruta-Cristea, 24, of Wanstead, East London, was also fined £1,100 for being part of an illegal gathering at her own home.
On the day before the Downing Street party - but after London had already moved to the tighter Tier 3 restrictions - 21-year-old Carlos Falco was found to have taken part in an illegal gathering in his flat on an exclusive Victorian square in Chelsea.
Falco received a £200 fine after the magistrate was satisfied he had genuinely tried to pay a fixed penalty notice of the same amount that police had handed to him.