What next for Boris Johnson after his party apology?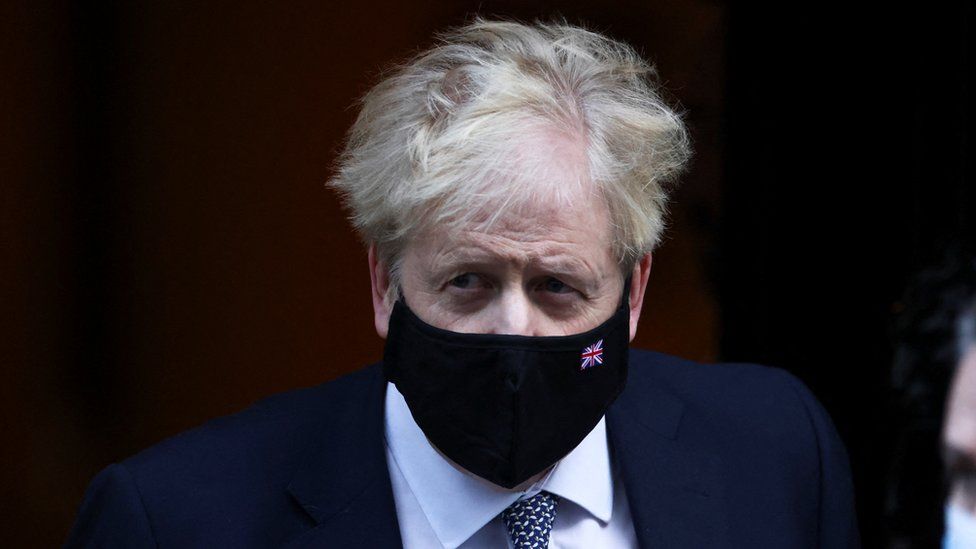 The prime minister's admission and apology in the Commons likely bought him a little time.
A pause until the official inquiry into what parties did or didn't take place in Downing Street is published, in perhaps a week or so.
But for many on his own side, Boris Johnson has already lost the benefit of the doubt.
Growing numbers of his own MPs want him out, discussing frantically how and when his exit could take place.
One minister told me, "it's over".
Another long-term backer of the prime minister, and former cabinet minister, said they can't see a way out.
And another former cabinet minister predicted a vote of confidence this month.
MPs are also suggesting that Sue Gray's report, or a further vote on Covid restrictions when they expire at the end of this month in England, could provoke a flurry of demands for him to quit.
In truth, there is no fixed plan among Boris Johnson's opponents.
There is a long list of MPs who may put themselves forward for the leadership, many more than the commonly-cited two frontrunners, the chancellor and foreign secretary.
There is no certainty that there will be enough letters to Tory party grandees to trigger a contest this year.
There is no central coordination between the different Tory tribes.
But many conversations in the Commons are about the manner and timing of Boris Johnson's departure, not really the question about whether or not he can survive.
And the fiasco over Downing Street events during lockdown has become a proxy for a years' long Tory argument: does Boris Johnson really have the character and integrity to lead the country from No 10?
More and more Conservatives are saying the answer to that must be no.
Mr Johnson has survived intense storms before, and his departure is far from inevitable.
Some of his allies suggest the Sue Gray report could end up providing ballast to his public explanations to the country today.
Politics in this era is deeply unpredictable. But it's no longer impossible to imagine that Boris Johnson will be gone before too long.