General Election: When is the next one and could it be called sooner?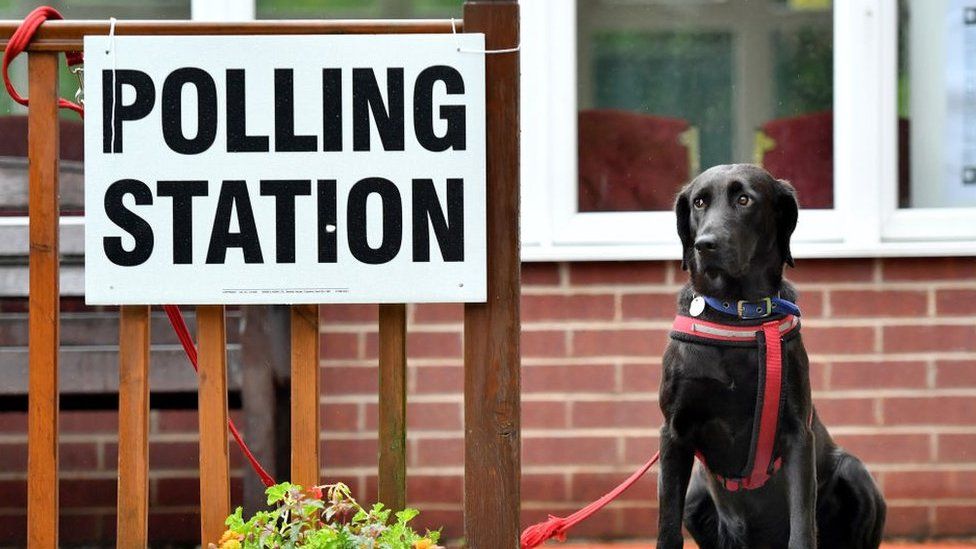 Rishi Sunak is to be the UK's next prime minister, following the withdrawal of Tory leadership rivals Penny Mordaunt and Boris Johnson.
Opposition politicians have been leading calls for a general election, following Liz Truss's resignation.
So, why is there a new prime minister without an election?
When is the next general election due?
UK general elections - where all 650 MPs are elected to the House of Commons - have to be held no more than five years apart.
This represents five years from the day the current Parliament first met (17 December 2019), plus the time required for an election campaign.
Who can call an early election?
The decision to hold an early election usually rests with the prime minister.
However, until very recently, this wasn't the case.
In 2011, a law was passed that removed the PM's power to hold an early election and instead handed control to the House of Commons. Under those rules an early election could only be held under certain circumstances - such as if two-thirds of MPs agreed to one.
How is an early election called?
If a PM wants an early election they need to make a "request" to the King to dissolve Parliament - the official term for closing Parliament in order to hold an election.
Once an election is called, polling day would be expected to take place 25 working days later.
At the point of dissolution, MPs lose their status and campaign for re-election (assuming they choose to stand again).
Does having yet another new PM mean there is an obligation to hold an early election?
Not in constitutional terms. Twice in the 20th Century there were occasions when the prime minister was replaced twice without a general election being called.
Stanley Baldwin won the 1935 election and was then replaced by Neville Chamberlain in 1937 who in turn resigned in 1940 to be replaced by Winston Churchill. But that was in an emergency situation while World War Two was being fought and there was no general election until 1945.
Also after the 1900 election there were two changes of prime minister before the next election in 1906, although Sir Henry Campbell-Bannerman called a general election as soon as he became prime minister.
There have been several occasions when new prime ministers did not call early general elections to seek a fresh mandate.
When Gordon Brown took over from Labour Prime Minister Tony Blair in 2007, for example, he did not hold an early election. Boris Johnson became PM in July 2019, but didn't call an election until December. Theresa May became prime minister in 2016 but did not call an election until 2017.
Of course, there will be a great deal of political pressure on the new prime minister to call an election, particularly as the current government is so far behind in opinion polls.
Is there any way an early election could be forced?
A prime minister must have the "confidence" of the House of Commons, which means they must be supported by a majority of MPs.
A motion of no confidence would see MPs from all parties decide whether they want the government to continue.
If Labour leader Sir Keir Starmer introduced such a motion, convention means that the government should provide time for a debate and a vote.
In order to pass, the motion needs just one more MP voting in favour than against.
If the government loses the vote, a general election would normally be called.
It is also possible that the King could invite somebody else to form a government - someone who could win a vote of confidence in the House of Commons.
However, for a no confidence motion to pass, Conservative MPs would need to vote down their own government - something many would be very unlikely to do.