Labour AM: Brexit 'like divorce when you think young women are available'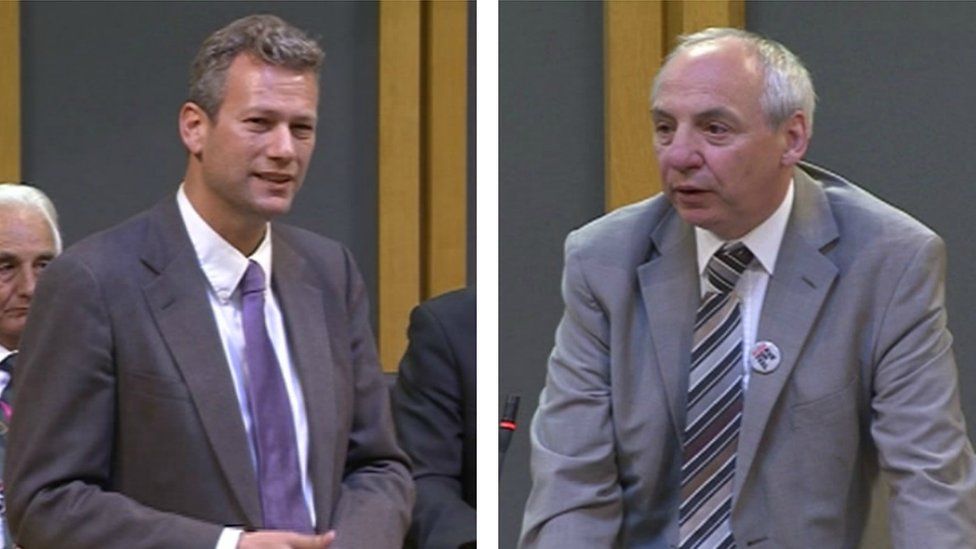 A Labour AM has been accused of "lowering the tone" of the EU debate by comparing a Leave vote to a man getting divorced because he thinks "young women are available".
Pro-EU Swansea East member Mike Hedges made the remark while explaining why he thought Brexit posed a risk.
UKIP Wales leader Nathan Gill, who is campaigning for a Leave vote, said the remark was "shameful".
Mr Hedges later apologised for the remark.
He had told BBC Wales: "It's like getting divorced after 43 years.
"It might look better on the outside with all these young women available to you.
"But I think the reality may well be something different."
In response Mr Gill said: 'It's shameful for anyone - let alone a member of the Welsh assembly - to lower the tone of debate in a way that may be seen as offensive.
"The vote on 23 June is a once-in-a-lifetime opportunity," he added.
"A vote to Remain is a vote to continue to send £350m to the EU every week, rather than spending it on our own priorities such as higher education and scientific research."