Week ahead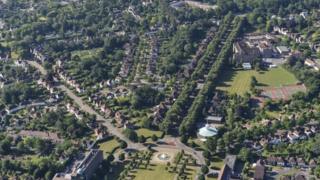 It's telling how concerned lots of MPs are about lots of different aspects of the planning system.
The accumulating amendments and new clauses that assorted MPs want to attach to the Neighbourhood Planning Bill this week reflect issues many of them are clearly tripping over, around the working of the (relatively) new-look planning process, and the kind of developments that are getting through it, so that the bill provides what looks like the most contested action in the Commons this week.
Elsewhere, with Parliament on the glide-path to its Christmas break, it's another relatively quiet-looking week of business ahead, although their lordships have some meaty chunks of the Policing and Crime Bill to debate on Monday.
MPs have another by-election result to chew over, and the new member for Sleaford and North Hykeham, Dr Caroline Johnson, will probably appear to take the oath on Monday, having comfortably held the seat for the Conservatives.
There is, however, plenty of interesting action on the committee corridor, with important hearings on prisons, industrial strategy, and the future of the NHS, involving some senior ministers.
Here's my rundown of the week ahead:
Monday
In the Commons (2.30pm) MPs open with Defence questions - and expect the usual round of post weekend ministerial statements and urgent questions at 3.30pm.
There's scope to crowbar in a little extra business because the main legislating is rather thin; the report stage and third reading of the Savings (Government Contributions) Bill - a measure that's not exactly at the cutting edge of political controversy.
In Westminster Hall (4.30pm), MPs debate e-petition 168524, which calls for the closure of all retail stores on Boxing Day, arguing that Christmas is a family time, that one day is not enough time to see two sides of families, and that retail workers work extremely hard during the Christmas run up and only get the one day off. The petition has attracted 140,163 signatures.
My pick from the committee corridor is the Chancellor Philip Hammond's appearance before the Treasury Committee (4.15pm) to talk about his Autumn Statement.
In the Lords (2.30pm) it's the final half day of report stage scrutiny of the Policing and Crime Bill - where the big issues for discussion are issues on pre-charge anonymity, stalking and the Victims Code. Watch out for an amendment from the Lib Dem Peer Lord Marks on revenge porn.
Peers will also whiz the Small Charitable Donations and Childcare Payments Bill through all its stages of debate and send it off - as a money bill they simply rubber stamp it.
Tuesday
The Commons opens (11.30am) with Business, Energy and Industrial Strategy questions, followed (assuming no statements or UQs) by a Ten Minute Rule Bill from Labour's Gareth Thomas proposing the mutualisation of the Royal Bank of Scotland - as one of the stalwarts of the Co-operative Party he has previously proposed re-mutualising another state-owned casualty of the 2007 financial crisis, Northern Rock, as an alternative to a straight sell-off.
Then MPs move on to the detailed report stage consideration of the Neighbourhood Planning Bill - where there are some interesting amendments from backbenchers, reflecting the growing concern about the working of the planning system.
Labour's Graham Jones and senior Tories Charles Walker and David Burrowes are proposing a new clause to provide guidance on clustering of betting offices and pay day loan shops, which could provide a mechanism for stopping excessive concentrations.
And another Conservative Heidi Allen has amendments down to ensure developments take account of the needs of older people.
A galaxy of Tory heavyweights including former ministers like Nick Herbert, Sir Oliver Letwin, Andrew Mitchell, Sir Henry Bellingham, Crispin Blunt, plus backbench guru Sir Nicholas Soames have a new clause dealing with the rules requiring councils to identify land for house-building, to clarify the rules by which housing land supply is assessed; define the minimum amount of time before a local planning authority's failure to meet its housing targets results in its local plan being deemed "out of date", and specify that neighbourhood plans should be taken into account notwithstanding the lack of a five-year supply of housing land.
Labour may well support that - and they will back the Lib Dem Greg Mulholland and the Green Caroline Lucas, who have a new clause to require planning permission for change of use or demolition of pubs.
Labour have a series of amendments and new clauses to underline the importance of place-making in new developments and to ensure that proper infrastructure - including schools and health centres - is provided.
Frontbencher Roberta Blackman Woods thinks the deregulation changes intended to speed up housebuilding have backfired and produced unwelcome developments, ignoring the wishes of local communities. Labour will be launching a commission on this issue, next year. But their main push will be on viability assessments - which developers provide to decide how much they have to contribute in terms of infrastructure and community facilities. They want much more transparency, because at the moment there is no way to challenge these calculations.
The adjournment debate, led by the Labour veteran Ann Clwyd, is on International Human Rights Day.
Two of the day's Westminster Hall debates caught my eye: Sir Gerald Howarth's on Operation Midland and the Henriques report - the abortive Metropolitan Police investigation into allegations of a VIP child sex abuse ring (2.30pm- 4pm); and Sir Henry Bellingham's on legacy issues arising from cases in Northern Ireland (4pm-4.30pm).
In the Lords (2.30pm) peers rattle through a series formal stages of bills: the committee stage of Baroness Tonge's Marriage and Civil Partnership (Minimum Age) Bill; the report stage of Lord Brooke of Alverthorpe's Lobbying (Transparency) Bill and a Law Commission Bill: the Intellectual Property (Unjustified Threats) Bill. (Law Commission Bills are technical measures to improve legislation, and are passed by a special abbreviated procedure.)
The main event will be the second reading of the Digital Economy Bill, where there are important issues to discuss - broadband; UK universal service; new powers for Ofcom on consumer switching and compensation; the new Electronic Communications Code; digital intellectual property; and the BBC Charter. Watch out for peers putting down markers for amendments at a later stage of debate - 31 peers are currently listed to speak, suggesting a considerable amount of interest.
My committee corridor pick is a double hit on the Lords NHS Sustainability Committee, which has two hearings - Simon Stevens, the Chief Executive of NHS England and Dr Sarah Wollaston MP, Chair, Health Committee appear in the morning (from 10.05am) and then in the afternoon (from 3.05pm), there's quite a parade of political witnesses, starting with John Ashworth, Labour's shadow secretary of state of health, Lib Dem MP Norman Lamb, and the SNP's Dr Philippa Whitford- culminating with Health Secretary Jeremy Hunt at 4pm. All are discussing the long-term sustainability of the NHS.
Wednesday
The Commons opens (11.30am) with Cabinet Office questions, followed at noon by Prime Minister's Questions - the last of 2016.
The SNP's Neil Gray has a Ten Minute Rule Bill to require pre-paid funeral plans to be regulated by the Financial Conduct Authority.
And then the main debates are on Labour Opposition Day motions on the disproportionate negative effect of the government's Autumn Statement and budgetary measures on women; and on homelessness.
In Westminster Hall (9.30am-11.am) former Cabinet Office minister John Penrose has a debate on creating a UK Sovereign Wealth Fund - the idea is to gradually build up a pot of money so that, whatever the short term economic circumstances are, the UK can invest consistently in our infrastructure such as roads, rail and ports. Mr Penrose says Britain has "a rock-and-roll economy, that lives for today, unlike those sober Germans who invest for tomorrow". He regards creating a mechanism to fund vital investment as essential to prevent today's debt being loaded on to future generations.
My eye was also caught by former children's minister Tim Loughton on the A-level archaeology exam. As co-chair of the All Party Parliamentary Group on Archaeology he wants to highlight the imminent demise of the archaeology A-level, as the last examination board has decided to drop it. He will be looking for the DfE to do more to find an alternative provider rather than lose this "important and growing subject" (11am-11.30am).
My committee pick, in a crowded day, which sees several senior ministers appearing at assorted committees, is the Justice Committee session (9.45am) with some of the more reform-minded prison governors - bound to be interesting given the continuing crisis in the system.
Also watch out for former health secretary Stephen Dorrell, now chair of the NHS Confederation; and Simon Stevens, chief executive of NHS England, before the Communities and Local Government Committee to talk about adult social care (3.15pm).
In the Lords (3pm) the detailed report stage scrutiny of the Wales Bill begins - key issues include a Justice in Wales commission, trust ports, electricity, gambling, railway franchising and the bill's Henry VIII powers (Westminster-speak for sweeping executive powers of the kind employed by the irascible monarch).
That is followed by the third reading of the National Citizen Service Bill, and then there is a short debate on updating the law on surrogacy led by the Lib Dem Baroness Barker. She says a number of issues have cropped up with the existing law, which does not provide for single people seeking parenthood via surrogacy, and gives parental powers to the surrogate parent until removed by the family court, (for example in deciding on medical treatment for newborn children born on behalf of others).
Another issue is that the current law, which is designed to prevent commercial surrogacy arrangements, is so tight that even non-commercial organisations like Friends First, which seek to bring together would-be parents with possible surrogates, cannot advertise their emphatically non-commercial services. The government is consulting on updating the law and this debate should feed into that process.
Thursday
The Commons opens (9.30am) with Culture, Media and Sport questions; and then International Trade questions. Then comes the weekly Business Statement setting out what the House will be discussing into the new year.
The main debates are on subjects chosen by the Backbench Business Committee - first on the creation of a commercial financial dispute resolution platform, and second on the Broadband Universal Service Obligation.
The adjournment debate, led by the Defence Committee chair Dr Julian Lewis, is a call for the preservation of the World War I U-Boat hunter, HMS President, and other historic warships. During World War II, it served as a London base for General de Gaulle's French resistance. The remains of the ship, moored on the Thames for decades, are now in dry dock in Chatham, and an appeal for funds to restore it has twice been rejected by the Heritage Lottery Fund. Dr Lewis will be appealing for the government to step in.
In Westminster Hall (1.30pm) MPs debate two Environment, Food and Rural Affairs Committee reports, first on Air Quality, where the report warned that air pollution contributed to the early deaths of 40-50,000 people each year, and then on Greyhound Welfare, where their report called for a statutory levy on bookmakers (including online or overseas trade) to support welfare measures to protect the estimate 15,000 active racing dogs in the UK.
On the committee corridor the Business, Energy and Industrial Strategy Committee (9.30am) has a visitation from Lord Mandelson (Gordon Brown's President of the Board of Trade) as it investigates the snark-like concept of Industrial Strategy.
In the Lords (11am) the main debates are on subjects chosen by backbench peers - first Labour's Lord Harris of Haringey on the case for effective user representation in health and social care and on enhancing the independence of Healthwatch England and local Healthwatch groups; second, the Lib Dem Lord Addington on allegations of child sexual abuse within football clubs, and third the Conservative Baroness Pidding on road traffic accidents caused by motorists using handheld mobile devices whilst driving.
Friday
The Commons (9.30am) will be debating private members' bills, starting with the SNP MP Dr Eilidh Whiteford's Preventing and Combating Violence Against Women and Domestic Violence (Ratification of Convention) Bill, which would require the government to ratify the 2012 Istanbul Convention on the issue.
Further down the list lurks Wendy Morton's Crown Tenancies Bill, and if that speeds through the SNP's John Nicolson might have an opportunity for more debate on his Sexual Offences (Pardons Etc.) Bill, the measure to pardon gay men for historic offences which would not now be considered a crime, which was "talked out" in October.
And at 2.30pm, watch out to see if anyone lodges a formal objection to Peter Bone's Withdrawal from the European Union (Article 50) Bill - which does what it says on the tin - if they don't the bill will be deemed to have gained a formal second reading and will go forward for consideration in committee.
He thinks no-one will dare....but I wonder. Among other things, there will be plenty of SNP MPs around.