Six figures to shape the Brexit battle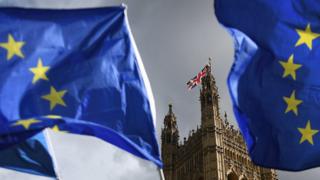 Prepare for eight days of jungle warfare in the Commons, as committee stage of the EU (Withdrawal) Bill begins.
With 365 amendments and 74 new clauses (and the certainty of more to come), any number of rival factions manoeuvring for advantage, and very high stakes in the real world as well as in Westminster, this could - should - be historic.
In theoretical command of the warring forces will be the ministers and shadow ministers - but so fluid is the politics around this bill that some of the most crucial units in this long battle will be bands of irregulars, often working across party lines on particular causes ranging from promoting an ultra-soft Brexit, to environmental protection to protecting the rights of children and child refugees.
On the principle that no Conservative is going to touch an official Labour amendment, signed by Jeremy Corbyn, with a bargepole, but that Tory rebels will find it much more palatable to support an amendment from one of their own, the activities of these groups could be decisive.
My impression is that the "Soft Brexit"/Remain forces are a bit better organised than they were during the passage of the Article 50 Bill, early in 2017.
Cross-party coordination is better, and the once rather grand establishment figures on the Tory Remain wing are now a little more schooled in the insurgent arts.
And more than that, this is a bill that provides more opportunities for limited rebellion on distinct issues, which would not be seen as total treachery in the face of the enemy, by constituency associations and local voters.
Could the government's majority be threatened? There are probably enough Labour Leavers to counterbalance the "gang of nine" Tory rebels, (Grieve, K Clarke, Soubry, Morgan, Sandbach, S Hammond, Wollaston, Lefroy and Neill) whose names appear on all the big amendments from the Conservative backbenches, so long as they do came out to vote with the government.
But the question for the government whips is how many "submarine" rebels might be out there, biding their time and keeping a low profile.
Part of the reason for the sheer number of amendments and new clauses raining down, is to tempt some of these bashful creatures. Quite consciously, different versions have been put down, to see which attract the most support; many will probably be discarded, as more popular expressions of a particular cause are identified.
This is, as they say, an iterative process, and new amendments will doubtless continue to emerge.
On the other side of the Brexit divide, the hardened band of backbench guerrillas who pushed for the referendum may soon be trying their hand at the unfamiliar arts of counter-insurgency….
Perhaps the arrival of government amendments 381-383, which write the date of Brexit Day onto the face of the bill, is intended to sooth Brexiteer jitters by ruling out any extension of negotiations and postponement of Brexit Day.
Pro Brexit Tory backbenchers had been contemplating putting down an amendment of their own, if the government failed to do so....
Meanwhile, here are some of the non-front-bench players who will come to the fore as the committee stage unfolds:
Lindsay Hoyle
As Chairman of Ways and Means - the senior Deputy Speaker - he has a crucial role in shaping the debate, by selecting which of the 366 amendments and 74 new clauses will be discussed.
And in particular, his rulings on which will require "separate decision", in other words a specific vote, will be very important for the many cross-party alliances seeking to write particular causes into the bill. At the moment, Mr Hoyle is heir apparent to Speaker Bercow…but this process could easily make him some dangerous enemies.
Dominic Grieve
The smart, cerebral former attorney general is the proposer of the amendments most likely to be made to the bill. He has several which have attracted an impressive range of signatures, including amendments 8, 9 and 10 which, in various ways, allow the Charter of Fundamental Rights and the general principles of EU law to continue to be used in UK courts to interpret retained EU law.
The signature list on these - the gang of nine, plus Vince Cable, Stephen Kinnock, Patrick Grady, et al, reads like a who's who of the cross-party Remain alliance.
Many of those names recur on amendments 1, 2, 5 and 15, which in different ways limit ministers' ability to change the law - 50 MPs have signed so far.
That will come up on day three of the committee stage, which has not yet been scheduled. Dominic Grieve may have campaigned for Remain at the referendum, but there are plenty of Leave MPs who are nervous about giving sweeping powers to ministers and might support him on this issue.
It's noticeable that the former Constitution Minister, John Penrose, a Remain supporter at the referendum, then a Leave convert and a member of the pro-Brexit European Research Group pops up as one of the signatories on several of his amendments.
But the biggest amendment of all, is amendment 7 which would require Parliament to pass a bill approving the final terms of the withdrawal deal - the so-called "Meaningful Vote".
This poses a challenge because it is signed by nine Conservatives, and has substantial real world effects - a bill could disrupt the government's timetable and worse, it would be amendable, for example to add a requirement for a further referendum. So that amendment could shatter the Conservatives' fragile unity.
Charles Walker
An influential backroom figure, Mr Walker chairs the Commons Procedure Select Committee, which has just published a report which recommends amending the bill to create a scrutiny structure or "sifting committee" to oversee the secondary legislation it will generate.
With 40 years-worth of accumulated EU law to reprocess into British law, so that it remains effective after Brexit-day, hundreds, perhaps thousands of statutory instruments will have to go through Parliament.
In normal times few of these are controversial, and few are debated, but given the magnitude of some of the issues they will deal with, there are many backbenchers who want to ensure nothing major is slipped past Parliament on a one-off vote, without proper consideration.
The Procedure Committee has proposed a new committee based on the Commons European Scrutiny Committee to examine each statutory instrument, put down under the bill, to determine if it was of sufficient political or legal importance to require further consideration by MPs.
Ministers know they are vulnerable on this issue - and this recommendation may provide the cover for them to give ground, not least because what is proposed is not a Joint Committee, including peers, which would probably have meant no majority for the government.
Mr Walker could be the decisive figure, because a lot of those who might support an amendment along those lines would take their cue from him; if he accepts reassurances from ministers, in one of those carefully choreographed Commons exchanges, then the issue could be finessed without a rebellion.
Chuka Umunna
The central figure in the Labour Remain underground - although there are plenty of other important players. This group have put down a battery of amendments to the bill on all kinds of issues, but it may be that their key role is to rally Labour support behind dissident Tory amendments, like Dominic Grieve's.
As co-chair of the All Party Group on the EU, along with such luminaries as Anna Soubry (Con), Jo Swinson (LD) and Stephen Gethins (SNP), Mr Umunna can ringmaster cross-party alliances to amend the bill - and his efforts are at least tolerated and often encouraged by his party elders.
In theory they want to defeat the government with their own amendments; in practice they know any defeat is destabilising for Theresa May, so they will doubtless wink at some arms-length collaboration with Tory rebels.
John Lamont
Who? Why is a new Conservative backbencher from the 2017 intake on this list? Because he seems to be the central figure in the emerging Scottish Conservative caucus - "Ruth Davidson's vicar in Westminster", according to one Tory source.
The Tartan Tories are a complicating factor in the debates to come.
On the one hand, Theresa May only continues to govern because her party picked up a trove of Scottish seats at the last election.
On the other, they exist in a rather different political environment to many of their colleagues - they can't afford to be seen as un-Scottish, or mere delegates of their Westminster leadership - and the Leader they really look to is named Ruth, not Theresa.
They have to be able to deliver for their new constituencies and that may mean they take an ostentatiously independent line, at times. And that may apply in particular to the barrage of amendments dealing with the powers of devolved parliaments and assemblies.
This week, Professor Adam Tomkins, the Scottish Conservatives' constitution spokesman, suggests the legislation must recognise more powers coming to Scotland to avoid a Brexit "power grab" crisis.
In an article for The Scotsman newspaper, he noted that there were 111 powers touching on devolved competence in Scotland which are currently exercised at EU level. Under the bill as introduced, all 111 would be held in Whitehall, at least to start with, with UK ministers releasing them to the devolved administrations over time.
The Scottish Tories seem to be positioning themselves as the "honest brokers" between Westminster and the devolved Scottish and Welsh governments, to negotiate the handover of these powers - but that may entail significant amendments to the bill
There's clearly a cross-party alliance of sorts on the devolution issues raised by the bill - quite a number of amendments are co-signed by Welsh Labour's Stephen Doughty, Scottish Labour's Ian Murray, the SNP's Stephen Gethins and Plaid's Hywel Williams, with regular appearances by such luminaries as Jo Swinson, Caroline Lucas, Ian Blackford, Tom Brake, Alistair Carmichael, Stephen Kinnock and others. Add some Scottish Tories to this list and suddenly there's real trouble for the government whips.
Nigel Dodds
The government's deal with the DUP provides its tenuous Commons majority - and the DUP are staunchly pro-Brexit, so that's all right then?
Not entirely.
Brexit raises some awkward issues on open borders with the Republic, on farm subsidies and, potentially, on new powers for the Northern Ireland Assembly (if and when it re-starts).
At the moment no DUP MP has signed any amendment to the Withdrawal Bill, and I expect any pressure to be exerted in privacy, in the sure and certain knowledge that the government will need the DUP's 10 votes at regular intervals throughout the passage of this bill.
In this context, keep an eye on one of the latest wave of proposed changes to the bill, New Clause 70, proposed by the Independent Unionist, Lady Hermon, with strong SNP and backbench Labour support.
This seeks to enshrine the principles of the Good Friday Agreement in the bill, preventing ministers in Westminster or Stormont from exercising the powers it will give them in breach of those principles.