Week ahead in Parliament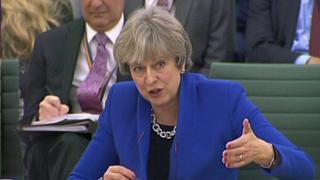 We're now into week three of minority governing, with ministers doing their best not to provide Tory rebels and their disenchanted DUP allies with any opportunity to engineer a vote in which they could be defeated.
Hence the government's continuing tactic of swallowing, even quite disobliging, motions and amendments from the Opposition, or their own backbenchers.
So, will ministers accept amendments from their backbenchers on the Offensive Weapons Bill?
It is back on the order paper for Wednesday, after its umpteenth rescheduling, and there are backbench amendments down - but while they may occasion a considerable Tory rebellion, I'm not so sure Labour will support them.
Meanwhile, there is plenty of non-Brexit action brewing: the Parliamentary Intelligence and Security Committee (note, this is not a select committee, but a committee of parliamentarians appointed by the PM, an important nuance) has published a critical report about the five terror attacks of 2017, and may be seeking a response from a minister, either in a statement, or possibly a debate, and it wants the Home Affairs Committee to investigate the handling of one of the terrorists.
There are new figures out on the prevalence on mental health problems in young people, which is important because existing policies are based on data that is more than a decade old - so there may be questions on that, and perhaps a push for a debate.
Then there's the Northern Ireland Committee, unhappy at the government's failure to extract compensation from Libya for victims of the explosives supplied to the IRA by the Gaddafi regime. This is by no means an exclusive list - there's a vast press of business building up.
But, as ever, it will be back to Brexit.
The expectation is that the prime minister will have yet another gruelling appearance before MPs to report back on this weekend's EU summit.
A big concern for the Tory whips is the number of their troops who have not just come out against, but have done so in terms that make it very difficult for them to change their minds. Will their positions evolve? Will there be some public recantations and declarations of fealty? Or will the internal opposition solidify?
Another thing to watch out for is the language and emotional tone of the DUP's response; their Westminster leader, Nigel Dodds, was scathing at PMQs this week, but Northern Ireland's longest-serving MP, Jeffrey Donaldson, seemed more nuanced when he responded to the PM's statement on Thursday.
Might the government be able to massage the DUP from outright opposition to their deal, down to abstention?
And across the Chamber, where there seems to be an organised attempt to pressure Jeremy Corbyn towards a referendum option, the language will deserve equally detailed study.
Here's my rundown of the week ahead:
Monday 26 November
The Commons convenes (2.30 pm) for Defence questions. Then it's another of those days where the agenda might be re-arranged to crowbar in government statements or late additions. The main event is a general debate marking the centenary of the Royal Air Force.
In Westminster Hall (4.30pm) there will be a Petitions Committee debate on e-petition 231147: "Ban the sale of fireworks to the public. Displays for licenced venues only."
The petitioners argue "fireworks are a nuisance to the public. They scare animals, young children and people with a phobia. They injure thousands of people every year. They cause damage to buildings, vehicles, emergency vehicles etc. Lastly Kids are STILL being sold them." It has attracted 291,537 signatures. The government has responded that it has no plans to legislate.
In the Lords (2.30pm), peers rattle through the detail of the Prisons (Interference with Wireless Telegraphy) Bill, in what looks set to be a rather minimalist committee stage.
This is a private member's bill, which originated with the Conservative Esther McVey, before she became a minister, to allow public communication providers to block the unlawful use of mobile phones in prisons. As I write, there are no amendments down for discussion.
Then comes the committee stage of the Voyeurism (Offences) (No. 2) Bill - the anti-upskirting measure picked up by the government after the controversial blocking of the Lib Dem MP Wera Hobhouse's private member's bill.
There is just one amendment down, but that amendment comes from the Crossbench superlawyer, Lord Pannick which has the effect of adding invasion of privacy to the terms of the proposed new criminal offence, whether or not it results in alarm or distress. Lord Pannick had previously criticised the bill because it might not capture "upskirting" behaviour which was defended as "just having a laugh".
His amendment won't be pushed to a vote at this stage - but could be when the bill reaches its report stage.
Finally, peers turn to a debate commemorating the 80th anniversary of the decision to allow Kindertransport children to come to the UK, led by former transportee and campaigner for child refugees, Lord Dubs.
Tuesday 27 November
MPs kick off (11.30am) with an hour of Health and Social Care questions, followed by (assuming no statements or urgent questions) a Ten Minute Rule Bill from the Conservative, Huw Merriman, to require banks to provide cash machines on streets designated by local authorities in smaller communities.
The main (scheduled) law-making is the second reading of the Courts and Tribunals (Judiciary and Functions of Staff) Bill - which makes some adjustments to the courts and tribunals system in England and Wales (although there are some ramifications across the UK).
It is a narrowly drafted measure which does not look vulnerable to amendments on wider justice issues, like legal aid.
In Westminster Hall, the first debate, led by the DUP's Jim Shannon, is on armed violence against farming communities in Nigeria (9.30am).
Then, Labour MP Ruth George leads a debate on overpayments of carers allowance (11am) - she has put down a series of Commons questions which have revealed that thousands of Universal Credit claimants are having 40% of their benefit deducted to pay back outstanding debts.
The SNP's Alison Thewliss raises the regulation and sale of fireworks (2.30pm). She recently raised the problem of people letting off fireworks in residential areas in her Glasgow constituency, on a point of order in the Commons.
And the Conservative Bob Neill, who represents a south-east London commuter seat, has a debate on the future of the South Eastern rail franchise (4pm). Finally, Lincolnshire Conservative Matt Warman leads a debate on the EU settled status scheme (4.30pm).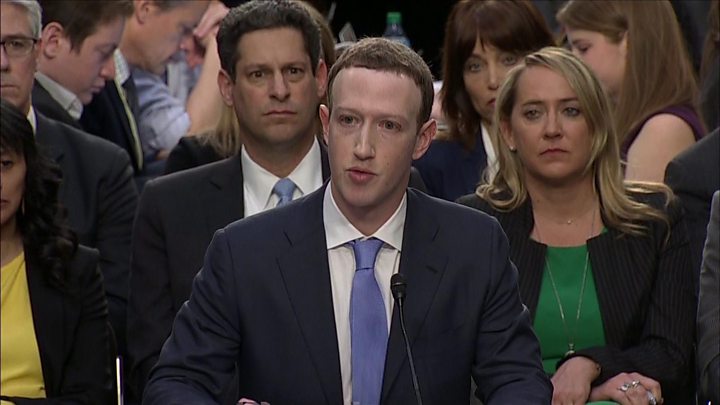 My select committee pick is a double-headed mega-hearing of the Digital, Culture, Media and Sport Committee (10.30am and 3.30pm), featuring 27 parliamentarians from Australia, Argentina, Brazil, Canada, Ireland, Latvia, and Singapore in an International Grand Committee on disinformation and fake news.
Among other things, they have offered Mark Zuckerberg, the CEO of Facebook, the opportunity to give evidence by video link to the meeting, including about the handling of recent data breaches within Facebook. The event will be followed by a press conference - and expect some pretty severe criticism of Mr Zuckerberg if he remains unwilling to be questioned. Might this mean an early return to Westminster for his new head of global affairs, Nick Clegg, after his #Cleggsit at the last election?
There's also an appearance by the Home Secretary, Sajid Javid, before the Home Affairs Committee (3.30pm), which might see some spill over from the rancorous appearances by his junior minister Caroline Nokes.
In the Lords (2.30pm), questions to ministers include one from the Bishop of St Albans, Rt Revd Dr Alan Gregory Clayton Smith, on the taxation of offshore gambling businesses used by UK citizens.
Then, peers return to the detail of the Mental Capacity (Amendment) Bill in the second day of report stage consideration.
This bill deals with the process for depriving someone of liberty and peers open with a cross party amendment from Labour's Baroness Thornton, Crossbenchers Baroness Hollins and Baroness Watkins of Tavistock; and the Lib Dem Baroness Jolly, setting out detailed requirements for a cared-for person to be informed of their rights and have access to advocacy services. Expect a couple of votes.
There will also be a Labour regret motion on the Draft European Union (Definition of Treaties) (Economic Partnership Agreements and Trade Agreement) (Eastern and Southern Africa States, Southern African Development Community States, Ghana and Ecuador) Order 2018.
Labour's Lord Stevenson is unhappy that the only democratic control available to Parliament is when it is asked to agree a statutory instrument or ratify a treaty. He is concerned about the detail of some of these agreements and wants to highlight what he believes is a lack of scrutiny and consultation, and reflect on what needs to change post-Brexit, when the UK will be able to pursue an independent trade policy.
Wednesday 28 November
The Commons opens (11.30am) with one of the government's vulnerable Brexit flanks exposed at Scottish Questions, where the issue of fisheries rights after Brexit will doubtless be chewed over.
After half an hour, MPs move on to Prime Minister's Questions, where it may now be impossible for the main theme to be anything other than.....Brexit.
The day's Ten Minute Rule Bill, from Labour MP Marsha De Cordova is on fire safety in leasehold properties. In April she had a debate on the issue of who would pay to retrofit post Grenfell Tower fire prevention measures in buildings like towerblocks, which are divided into leasehold properties.
The day's main legislating is the report stage consideration and then third reading of the Offensive Weapons Bill - a measure that kept being knocked out of the agenda, either by the press of other business or because ministers feared defeat by backbench rebels, depending on which story you believe.
There are, lurking on the amendment paper, a couple of massive backbench Conservative amendments.
The first would create a specific offence for the possession of component parts of ammunition, with intent to manufacture, for anyone not registered as a firearms dealer, or otherwise authorised.
The second would create a requirement for someone holding a powerful rifle to install security measures, to the Level 3 security standard from the Home Office's guidance. Both amendments are signed by an imposing array of backbench Tory grandees led by Sir Geoffrey Clifton-Brown, but also including a smattering of supporters from the DUP and other parties. This would replace an outright ban on them.
In Westminster Hall, the debates include the proposed new integrated risk management plan for Tyne and Wear Fire and Rescue Service (9.30am); regulation of heat networks (4pm) and the impact and prevention of retail crime (4.30pm).
On the committee corridor, my pick is the appearance of Environment Secretary Michael Gove before the Environment, Food and Rural Affairs Committee (9.30am) to be questioned on whether his department is ready for Brexit.
In the Lords (3pm) questions to ministers include Labour's Lord Berkeley reviving a fine old political issue, by asking about the case for the disestablishment of the Church of England. After that, peers rattle through 10 orders and regulations - starting with the Draft Immigration (Health Charge) (Amendment) Order 2018, and ending with the Markets in Financial Instruments (Amendment) (EU Exit) Regulations 2018.
Thursday 29 November
MPs open (9.30am) with a smorgasbord of question times; first, 40 minutes of Environment, Food and Rural Affairs Questions (suddenly a critical Brexit question time, because of the emerging issues concerning agriculture and, particularly, fisheries).
And that is followed (10.10am) by the monthly mini-question time for the MPs who speak for the Church Commissioners, the House of Commons Commission, the Public Accounts Commission and the Speaker's Committee on the Electoral Commission.
Then it's Business Questions to the Leader of the House Andrea Leadsom.
The main event of the day is a general debate on Improving Education Standards, and the adjournment, led by Labour MP Lloyd Russell-Moyle, is on HIV and World Aids Day.
In Westminster Hall (1.30 pm) MPs debate the Housing, Communities and Local Government Committee report on the Private Rented Sector, which called further protections for tenants from retaliatory eviction, rent increases and harassment.
The day's biggest event, however, is the prime minister's appearance before the Liaison Committee (the super-committee of select committee chairs) to talk about her Brexit deal. It will be a bracing 8.30am start.
In the Lords (11am), Labour peer Lord Cashman has a World Aids Day question on the impact on public health outcomes of people being turned away from sexual health services.
The main debates, chosen by backbench Labour peers, are on the impact on schools of the government's approach to school funding, led by former Education Secretary Baroness (Estelle) Morris of Yardley; and on the increase in violent crime and the case for a cross-governmental response to include policing on drugs and gangs, health service, youth provision and opportunities for young people, led by the former chair of the Metropolitan Police Authority, Lord Harris of Haringey.
Lord Hogan-Howe, the former Commissioner of the Met, is already listed as one of the speakers.
Neither House sits on Friday.