Criminal cash to help youth projects across Scotland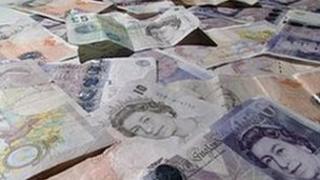 Youth projects throughout Scotland are set to benefit from £2.5m recovered from a Russian criminal.
It is the first portion of £6.5m seized earlier this year from the money launderer who had dealings in Scotland.
Justice Secretary Kenny MacAskill said youth leaders could bid for the funding from the CashBack for Communities scheme up a maximum value of £30,000.
An announcement on how the remaining funds will be used will be made in the coming months.
The scheme, to be administered by YouthLink Scotland, the national youth work agency, has been allocated the £2.5m to distribute over the next two years.
During a visit to the Recharge Project in East Lothian, Justice Secretary Kenny MacAskill urged eligible groups to get their applications in.
Across Scotland, 509 projects, including two at Recharge, have so far benefited from CashBack for Communities funding through YouthLink Scotland.
Mr MacAskill said: "Earlier this year I was pleased to announce £6.5m of dirty money had been seized from a Russian criminal and today we are seeing some of that money reinvested into worthy community causes.
"By supporting projects such as the Recharge project we are showing our young people that there is much more to life than offending or getting out of your heads on drink or drugs.
"CashBack for Communities delivers on our ambitions for young people but it also benefits the wider community.
"To date £19.5m has been invested in a range of free activities for young people and every penny of that is money well spent."
Jim Sweeney, chief executive of YouthLink Scotland, said: "YouthLink Scotland, as the National Agency for Youth Work, is delighted that the Scottish government has agreed to enrich and increase the availability of youth work activities through CashBack for Communities.
Mr Sweeney said it would enable hundreds of groups and tens of thousands of young people across the country to benefit through more and better provision.