Year of gains for Scottish manufacturers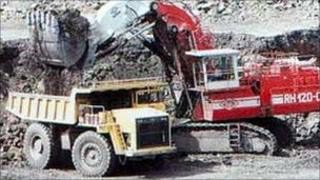 Scottish manufacturers have seen a growth in output for the fourth quarter in a row, according to a CBI survey.
The CBI said although growth continued in the three months to the end of July, it was at a slower pace than had been seen in the previous six months.
The industrial trends survey said exports grew but there was no change in domestic orders.
The cost of raw materials appeared to rise but manufacturers were not passing those extra prices on to customers.
The survey said manufacturers expected to invest less in the coming year, with capital expenditure on buildings and plant and machinery expected to be considerably less.
CBI Scotland director, Iain McMillan, said: "It remains of vital importance to business that, at a time of severe public spending restraint, the UK and Scottish governments remain committed to investing in those areas that will help to grow our economy and build our international competitiveness now and in the future."