Earnings drop at Scottish Power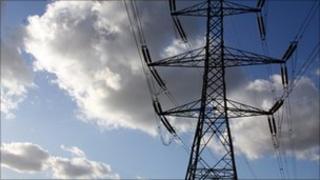 Energy company Scottish Power has seen earnings fall by 7%, to £650m, in the first six months of this year.
Spanish firm Iberdrola, which owns Scottish Power, said the fall was down to lower prices in a liberalised market.
Overall Ibedrola announced a drop in net profits - down 2.6% to £1.3bn, due to one-off charges.
Scottish Power, which was taken over by Iberdrola in 2007, has its headquarters in Glasgow and employs 10,000.