Royal Bank of Scotland passes EU banking stress test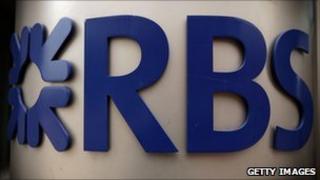 The Royal Bank of Scotland has comfortably survived a stress test applied across European banks.
Scotland's biggest company is in common with the three other large UK banks subjected to the test of its capacity to withstand a major economic downturn.
Seven banks out of 91 failed to pass the tests, and will be obliged to increase the capital they hold. They are in Spain, Greece and Germany.
RBS would have collapsed in 2008 if the UK government had not stepped in.
They provided a £20bn bail-out and following a further injection of capital the government now owns 84% of its shares.
Even after default in sovereign debt, such as Greece or Portugal, RBS would fall from 14.1% of liabilities to 11.2%. It is required to have a minimum of 6% of its liabilities held as core capital balances.
The figures show the extent to which RBS was exposed at the end of last year to default by sovereign creditors, including national and local governments issuing bonds.
Among the countries most in trouble identified in the report revealing the aggregate outcome of the tests, RBS had more than £2bn of exposure to Greek government bonds, £3.9bn to Italian, £821m to Spain and £660m to Portuguese.
It held £4.3bn in Irish bonds, and nearly £20bn of UK bonds.
A Royal Bank spokesman said the company had continued to make good progress in its restructuring plans, including the reduction of risk from its balance sheet. He said it regularly runs its own stress tests.
Bruce Van Saun, the RBS finance director, said: "We support the need for banks to maintain strong capital ratios and we believe that stress tests like these, whilst theoretical, can provide insights into absolute and relative strength.
"We are pleased that the results demonstrate the strong capital position of RBS as we endeavour to execute our recovery plans over the coming years."
The Royal Bank of Scotland reports its half year results on Friday 6 August.