Invisible paint targets copper thieves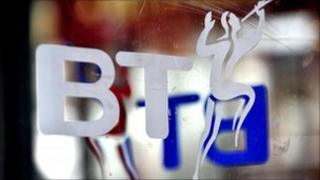 Invisible paint is to be deployed by communications giant BT in its battle against copper cable thieves in Scotland.
The forensically-coded SmartWater paint is designed to "tag" metal thieves after they touch the cable.
The paint stays on the skin for 60 days and helps police trace the thief, as well as any stolen cable, back to the scene of the crime.
BT said thefts of its copper cables rose by 9% across the UK last year.
Bernie Auguste, head of security for BT Openreach, said: "Any criminal who targets the BT network in Scotland now risks being invisibly tagged with SmartWater, meaning the police can trace them, and any stolen cable or equipment."
He added that copper wire thefts could leave vulnerable people isolated and with limited access to the emergency services, as well as costing the company millions of pounds every year.
The rise in copper wire thefts is thought to be linked to a big increase in scrap copper prices.
The thefts have been estimated to cost British industry £770m annually.